Retevis RB27 handheld GMRS walkie talkie is the new GMRS walkie talkie launched by Retevis in 2021. It has popular orange and black colors, Large-screen LCD display, simple button operation, Support Type-C direct charging and charging dock, making it the best choice for preppers.
After a disaster, you want to be able to communicate. At this time, you can only rely on radio to keep in touch with the outside world. This blog lists Retevis RB27 GMRS walkie talkie key benefits for survivalist and prepper situations, so you can be contacted after disaster strikes.
Why choose Retevis RB27 GMRS walkie talkie for preppers?
FCC certification of Retevis RB27 GMRS walkie talkie
Let's say you have a large family or a small family a couple of kids and a spouse and you're looking for radio communications around a house or retreat location and nobody has an amateur radio license and nobody has an interest in an amateur radio license, in this situation, we would recommend looking at the general mobile radio service you pay a single fee no exam required and that license covers everybody in your immediate family. Retevis RB27 GMRS handheld walkie-talkies that have passed regulatory certification, FCC ID: 2ASNSRB27, certification standards: Part 95E: Part 15B, you can check the certification results of Retevis RB27 GMRS radio on the FCC official website, so you don't have to worry about illegal issues.

FCC official website certification query results for Retevis RB27
Large-screen LCD display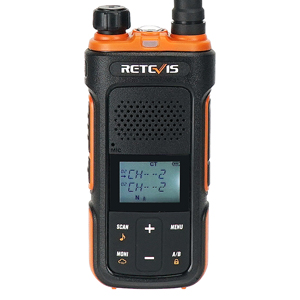 Retevis RB27 GMRS walkie talkie with larger LCD screen display, power, channel, NOAA Weather and other information display, for preppers, this information can help you operate the walkie-talkie clearly and quickly to get in touch with the outside world in the event of a disaster.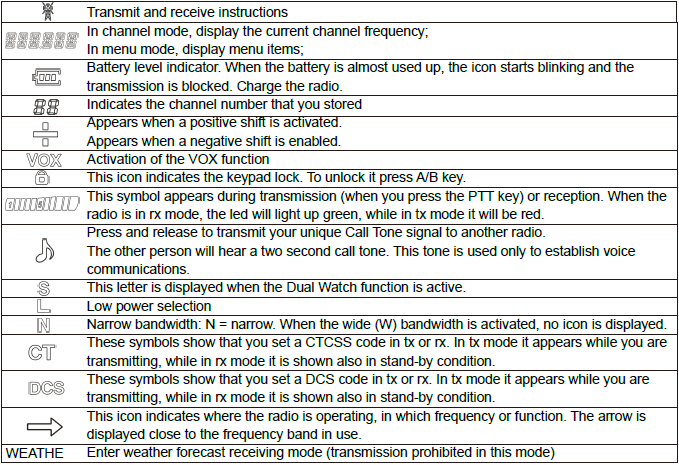 Multi-function keyboard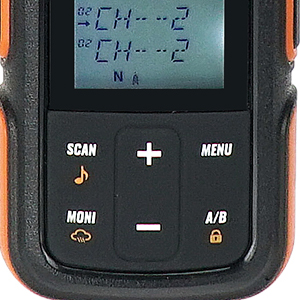 Retevis RB27 GMRS walkie talkie with 6 buttons on the front panel, which can directly enter the commonly used functions, such as menu, NOAA, etc., which can help the survivor to turn on the required functions in the first time without going through complicated operation steps, which is very simple and convenient.
Flashlight and Emergency Alert
The Flashlight and Emergency Alert function for preparers, it is very helpful to deal with the disaster situation at night. The flashlight function can provide night lighting. The alarm method of Retevis RB27 GMRS walkie talkie is sound and light alarm. The dual alarm method makes it easier for you to get help in dangerous situations, escort your safety.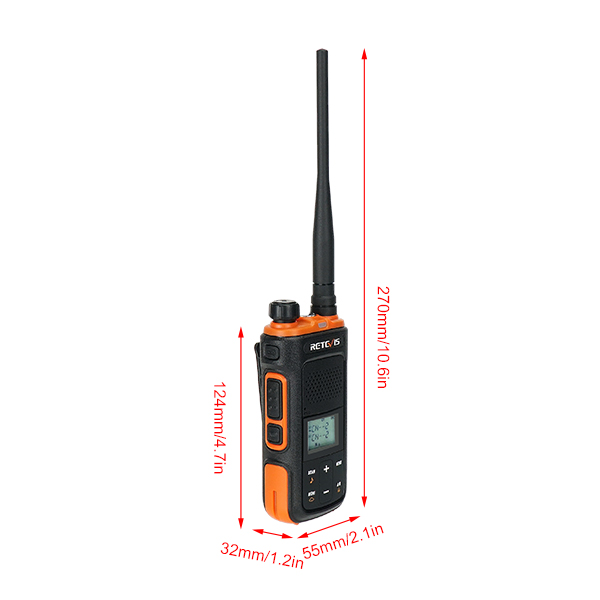 FM Radio (FM) function
Retevis RB27 GMRS walkie talkie FM frequency range to listen to the radio is 78-108MHz, FM Radio function can help preppers to get more information from the outside world, which is necessary for preppers.
NOAA Weather GMRS Radio
Retevis RB27 GMRS walkie talkie with NOAA function. There are 11 NOAA channel frequencies available and these frequencies are common between the US and Canada. preppers can know what frequency is being transmitted in your location.
Full 5W power handheld GMRS walkie talkie, long-range GMRS walkie talkie
Retevis RB27 GMRS walkie talkie with full 5W output power, talking distance can reach about 2.8km in the city(The data is for reference only, the actual call distance is affected by the use environment, the power of the walkie-talkie and other factors).
99 radio channel storage
Retevis RB27 GMRS walkie talkie with 1-30 fixed frequency, power, narrowband, 6, 10 kinds of call ring tones are optional, which is very fit for preppers to get more radio channel information for more use.
1500mAh large Li-ion battery makes the working time longer. Relay activation audio 1750HZ, 1450HZ, 2100HZ optional can make your Retevis RB27 GMRS walkie talkie connect the GMRS repeater near you, not only get longer calling distance, The Public GMRS repeater can help your radio message out easier and longer, let's prepare information in critical situations more easily obtained, and then get timely help.
The Retevis RB27 GMRS walkie talkie is the best radio for preppers, if you are intetested in our Retevis RB27 GMRS walkie talkie, welcome to order by clicking the picture as below: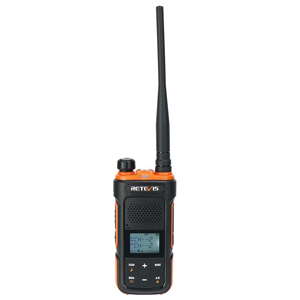 Retevis Solutions focus on supply long rang GMRS walkie talkie and radio solutions, if you have any questions about our radio or need any help, welcome to contact us: info@retevissolutions.com.