RT76P is the best-selling GMRS radio of Retevis Solutions, Retevis RT76P GMRS radio with 30 GMRS channels, among them 8 Channels for GMRS repeater connection, NOAA function, and full keypad board. We have received a lot of customer questions about Retevis RT76P GMRS Radio and organized them into FAQs, hoping to help everyone.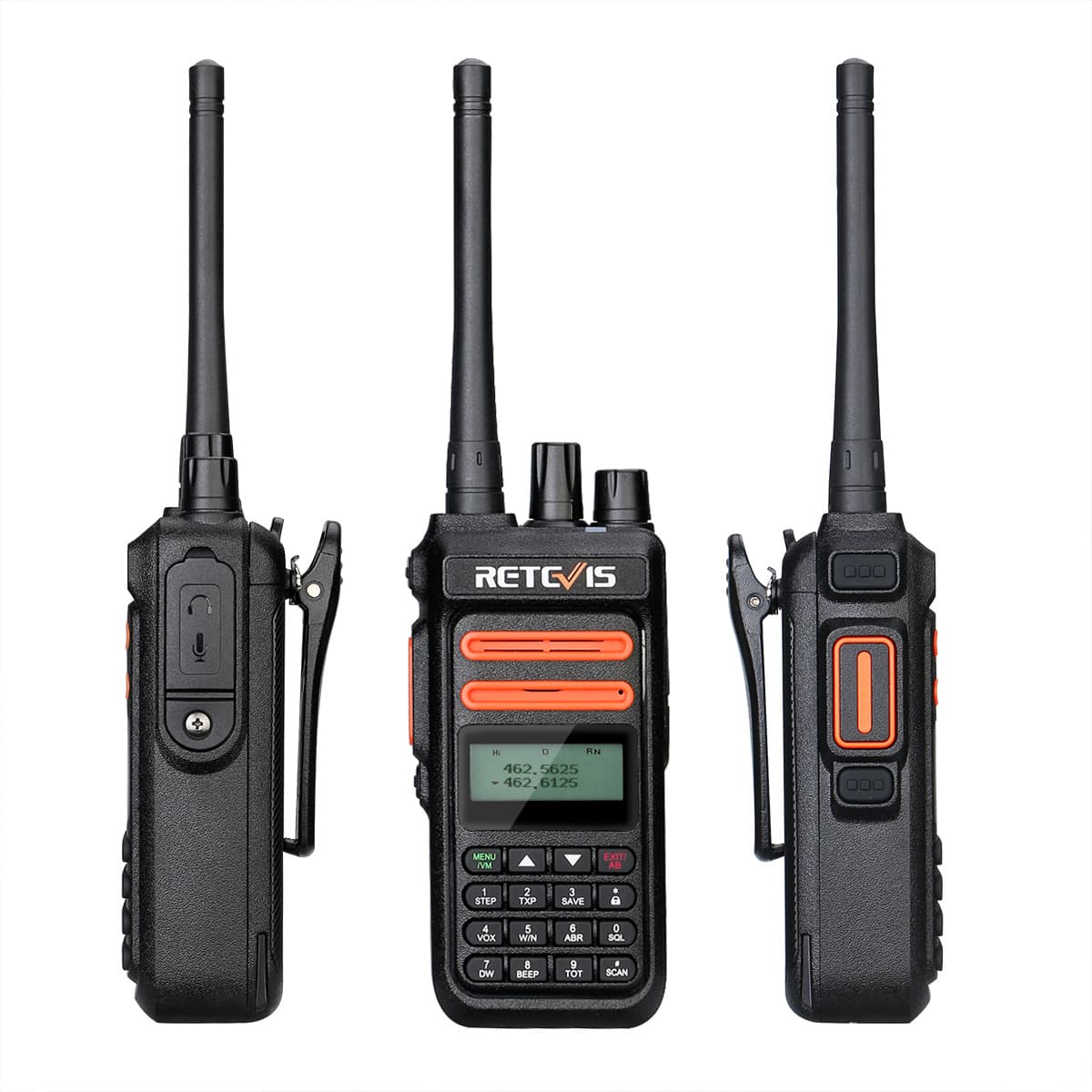 Q: How to open the FM Radio function of Retevis RT76P?
A: In RT76P's program software, customize the side button to FM, and then press the side button to turn on and off the FM Radio function.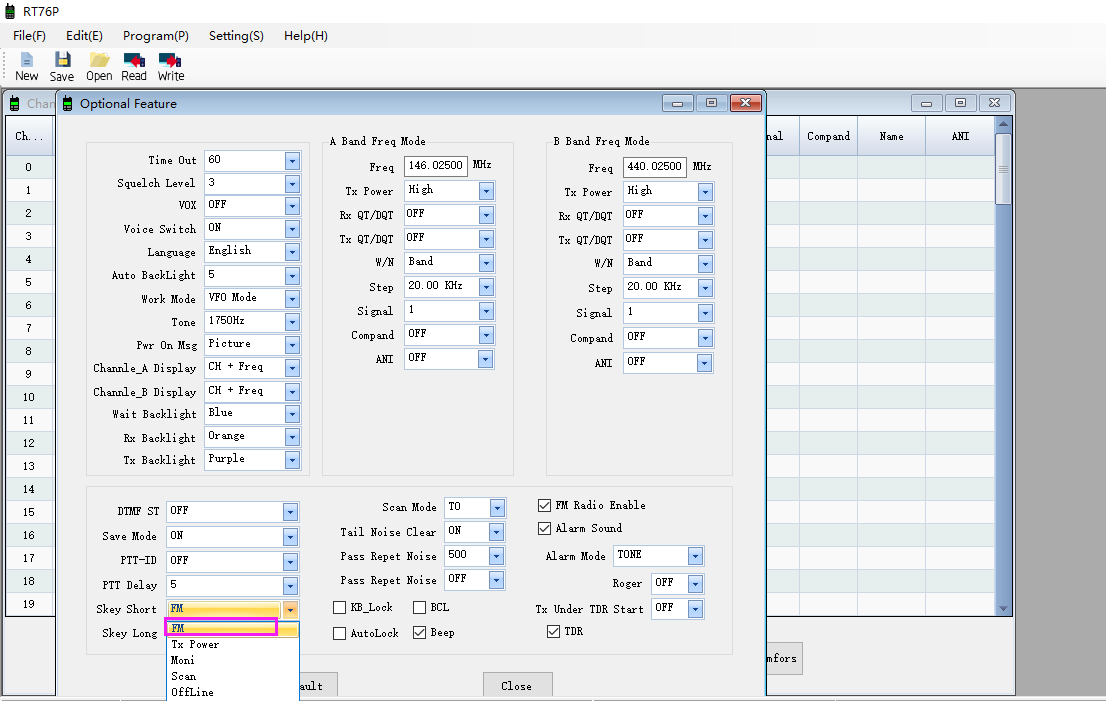 Q: How does RT76P GMRS Radio realize group calling?
A: To achieve RT76P group call, you need to set DTMF signaling, a specific set of steps can refer to the Youtube video (link: https:? //Www.youtube.com/watch v = rThLEK9ZEDc)
Q: Why RT76P GMRS Radio backlight is always on when scanning or locking?
A: It is normal when it is always on in the scanning state. The screen will not be bright after being locked. If the automatic backlight is turned off, the screen will always be on.
Q: My RT76P GMRS Radio is not sensitive receive, what should I do?
A: In band A and band B, please do not set the whole point frequency, because the whole point frequency is easy to interfere. Then you can try to turn off the ANI function.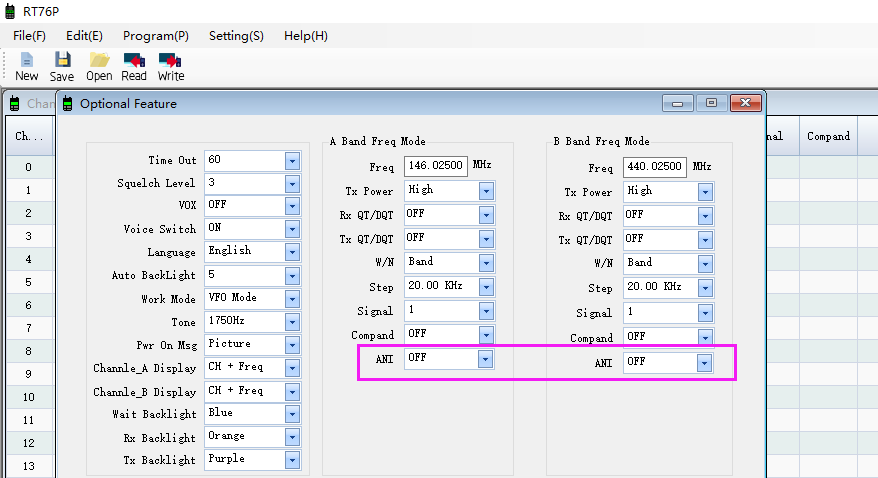 Q: My RT76P NOAA function doesn't work, how can I do it?
A: Please upgrade the firmware to the latest version, and then define side keys. For detailed upgrade steps, please refer to the blog (blog link: https://www.retevissolutions.com/blog/How-to-upgrade-Retevis-RT76P-GMRS-radio-firmware-for-NOAA -function)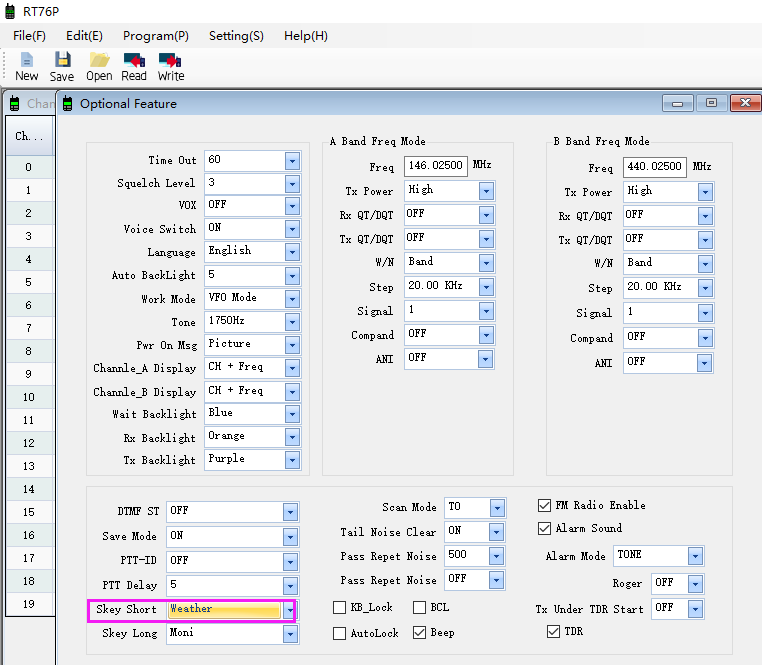 Q: How does RT76P GMRS Radio transmit relay tone?
A: First, set the relay tone through the software, and then press PTT and side key 1 at the same time to transmit the relay tone.
Q: which cable is fit for RT76P GMRs Radio?
A: RT76P GMRS radio use the universal Kenwood 2 Pin Radio Program Cable, order link: https://www.retevissolutions.com/Retevis-2-Pin-Radio-Program-Cable
Q: Do you have six way rapid charger for Retevis RT76P GMRS radio?
A: Sorry, no at present, it will be developed later.
Q: Can I program a frequency of 462.700 00 /467.700 four times with different sub-audios? I own a repeater with 4 different pl and I want to access all 4
A: Yes, but it is not recommended to operate in this way. If a radio transmits, the four repeaters will all transfer, but the transfer corresponding to the sub-audio can communicate with each other.
Q: Can RT76P gmrs radio change the display time of welcome? I changed welcome to my own name, but the display time is too short.
A: Yes, you need to change the software, after upgrade the firmware, it can be displayed for 1.5s.
Q: Why does the voice broadcast and the screen display not match up?
A: Please upgrade the firmware to the latest version to solve this problem of voice broadcast not match up the screen display.
Q: The signal band is very strong, but the sound is very weak, how can I do it?
A: 1. Please adjust the squelch level to the middle number and try.
2. Please check if there are other signal interference around you?
3. Have you set up sub audio? If not, please set up sub-audio, otherwise there will be interference. If you connect a repeater, what is the frequency and PL of the repeater? Is the frequency set correctly? Is there a frequency difference?
Q: Will DTMF signaling affect the call?
A: DTMF signaling only transmits signaling tones, which has no effect on the call, and the intercommunication radios can receive it.
Q: Do you have a large battery for RT76P? What is the price?
A: Yes, we have 2200mAh battery for RT76P gmrs radio, you can order directly from Retevis Solutions official website:https://www.retevissolutions.com/2200mAh-large-battery-for-Retevis-RT76-RT76P-RT43.
If you have any questions about Retevis RT76P, please comment below or contact us: info@retevissolutions.com. The FAQ of each model is continuously updated based on customer feedback. Welcome to subscribe to Retevis Solutions for the latest information.