Retevis RB20 POC handset, we also called it RB20 network walkie talkie, is a new public network walkie talkie launched by Retevis in 2021. Same as other normal walkie talkies, You can read and write it, Retevis RB20 has two program methods, computer program, and air program. For a computer program, you need to install the driver correctly before reading and writing to ensure that the Retevis RB20 can be successfully recognized by the computer, and then perform reading and writing operations.
Today we will share with you how to install the Retevis RB20 driver.
Step 1, you need to download the Retevis RB20 programming software from the official website of Retevis Solutions.
In the programming software, you can find the USB installation driver of Retevis RB20.
The download path is as follows: Go to www.retevissolutions.com → search for RB20, enter the RB20 page → click Download → enter the resource download page → click to download Retevis RB20 Coding Tools → unzip and find the RB20 program software driver installation package 20180305 folder (you can also find Detailed installation steps can be found in this folder)→ There are two versions of the driver, WIN7 system, WIN8 system and other 64-bit system driver installation package and WinXP system system driver installation package. You need to choose the correct driver installation package with your computer version.

Step 2,

Computer with XP system installs :
1 Quectel_Windows_USB_Drivers_for_EC21&EC25_V1.0.exe
Computer with WIN7or upon WIN7 uses:
1 Quectel_Windows_USB_Drivers_for_EC21&EC25_V1.0.exe
Then "2 setup" installs
2 setup.exe
Computer manager should appear ports after the installation as below:

Noted: To open device manager
Win7 : right-click the computer icon and choose property-device manager
XP : right-click My Computer icon and choose property-hardware option card-device manager
Step 3, ADB driver
XP system uses: 4 adb_interface_usb_driver
WIN7 or WIN7+ system uses: 4 Android_USB_Driver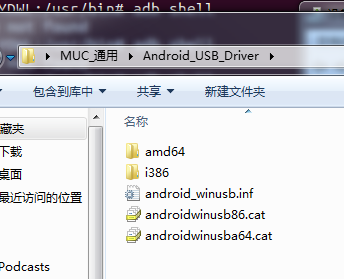 Win 7 or WIN7+ system Android_USB_Driver

XP system 4 adb_interface_usb_driver
The computer should have such icons after installing finished:

If there is not ADB interface and can see a yellow exclamation mark on computer manager, please click and update the driver!
Step 4, Copy "adb_usb.ini" to following path:
XP system: system disk (Most user will be disk C) –> Documents and Setting -> Administrator->.android
WIN7 or WIN7+: system disk ->user-> .android
Copy adb usb ini to system
The above are the driver installation steps of the Retevis RB20 POC Handset. After the driver installation is complete, you can open the Retevis RB20 programming software:

Retevis RB20 program software
Open the programming software and turn on your Retevis RB20, you can start to read and write once there shows "Device connected"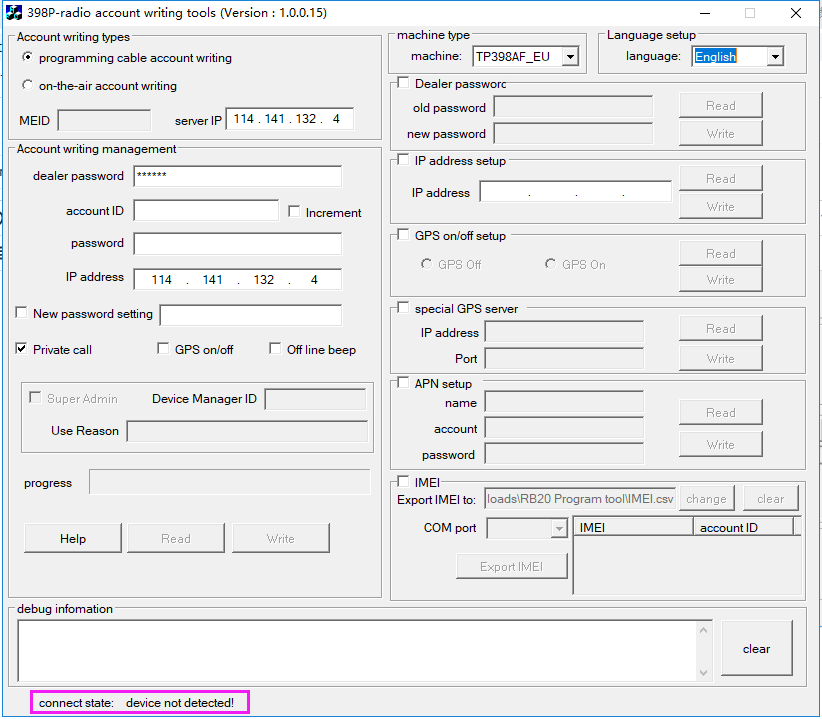 Retevis RB20 Radio account writing tools
Retevis Solutions focus on supplying long-range GMRS radio and radio solutions, if you need any help, welcome to contact us: info@retevissolutions.com