Every year in June, the United States will usher in the Atlantic hurricane season. On June 7, the United States officially entered the 2020 Atlantic hurricane season. According to the forecast of the National Oceanic and Atmospheric Administration, the activity of the Atlantic hurricane season in 2020 is likely to be "above normal". For the American people living in areas where hurricanes are most frequent, how to avoid the hurricane becomes the biggest problem.
Atlantic hurricane season kicks off this year is somewhat "unusual"
For Americans living in the Atlantic Ocean and Gulf Coast, Puerto Rico, the U.S. Virgin Islands, Hawaii, parts of the Southwest, the Pacific Coast, and the U.S. Pacific Territories, the tropical storms and hurricanes will open every June. Periods of heavy rain, strong winds, floods and coastal storm surges.
The Atlantic hurricane season usually lasts from June 1 to November 30 every year. According to statistics, an average of 12 named storms occur in an Atlantic hurricane season, of which 6 evolved into hurricanes, including 3 strong hurricanes. The 2019 Atlantic hurricane season is "higher than normal" and there are 18 named storms, 6 of which evolved into hurricanes, including 3 strong hurricanes. But this year's hurricane season is even more "unusual" in the eyes of experts.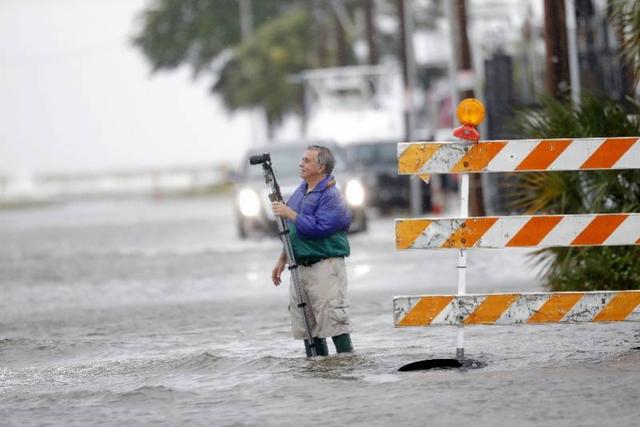 June 7 Tropical storm "Cristobal" landed in Louisiana
As early as a month ago, the early appearance of tropical storm "Arthur" received much attention, and the tropical storm "Cristobal" that landed in Louisiana on June 7th was already the third strong Atlantic storm this year. In previous years, the average time of the third storm in the hurricane season is usually around August 13, so "Cristobal" is the earliest third tropical storm in the Atlantic Ocean. According to the "Atlantic Hurricane Season Outlook 2020" released by the US National Oceanic and Atmospheric Administration on May 21, the 2020 hurricane season will be "above normal" with a probability of 60%. This means that there will be a total of 6-10 hurricanes this year, of which 3-6 times will exceed the level 3 (considered to be "significant hurricane"). In addition, before the US National Oceanic and Atmospheric Administration made predictions, as many as ten other predictions made by other research institutions said that Atlantic hurricane activity will be "above average", and some scholars even believe that there will be more than 9 hurricanes this year. The "extremely active" season has become the most destructive in the past five years.
In response, the US Federal Emergency Management Agency issued the 2020 Hurricane Preparedness Guidelines last month, urging states and local governments to reconsider when to issue evacuation orders and instruct residents where to go.
Retevis solutions remind everyone to pay attention to the official news and NOAA news in time to protect yourself and your family.