Many customers buy our Retevis RT76P Handheld GMRS walkie talkie for outdoor activities, like family camping, hunting, car traveling, etc. Some customers feedback their Retevis RT76P walkie talkie NOAA function not working, here, Retevis Solutions will tell you how to upgrade the firmware of your Retevis RT76P GMRS walkie talkie to activate the NOAA weather alert function of Retevis RT76P.
Step 1, Download the Retevis RT76P firmware upgrade software, and program software, you can download it from the Retevis Solution Resource page or the official retevis website of Retevis.com, or email us: info@retevissolutions.com

Step 2, connect the Retevis RT76P radio to the computer (please use the original Retevis programming cable), open the retevis RT76P walkie talkie.
Step 3, Open the RT76P Bootloader Firmware upgrade tool application in the Retevis RT76P firmware upgrade software, click to select the option, select the second item "WT_CD_RT76P_Offical_pic_20201104 Firmware upgrade package" in the RT76P firmware, and click to open.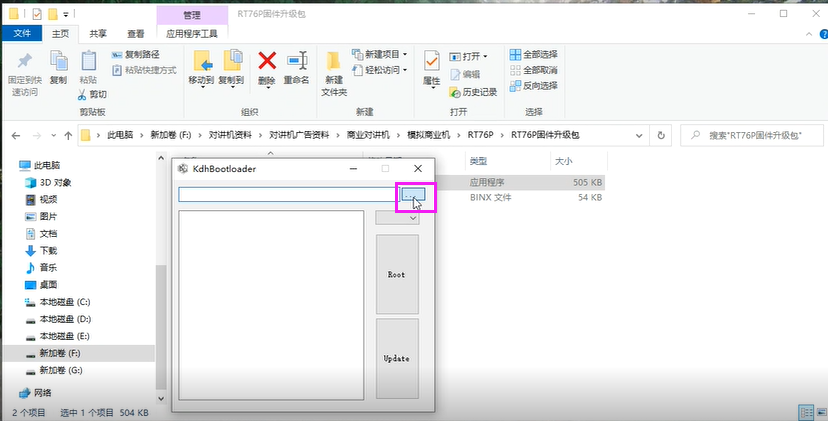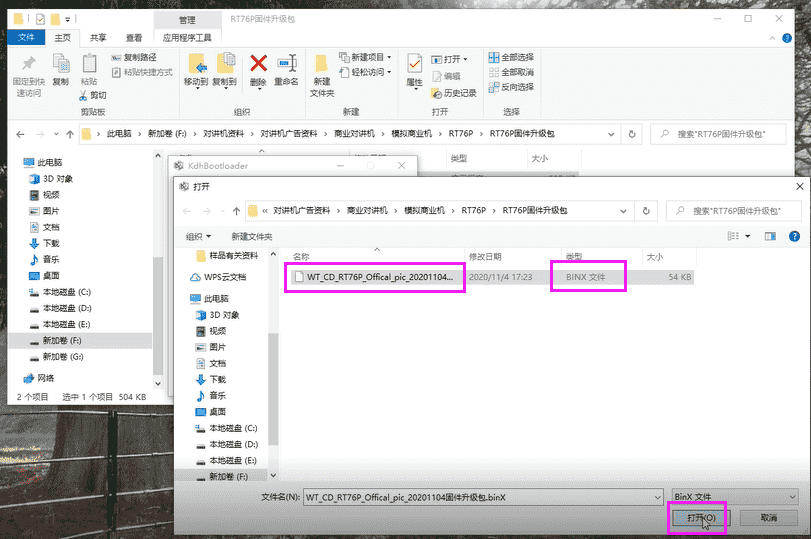 Step 4, Select the port (that is, the port that the walkie-talkie is connected to),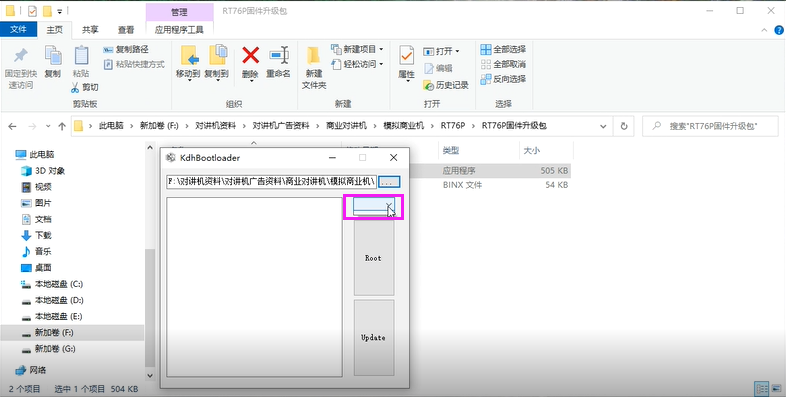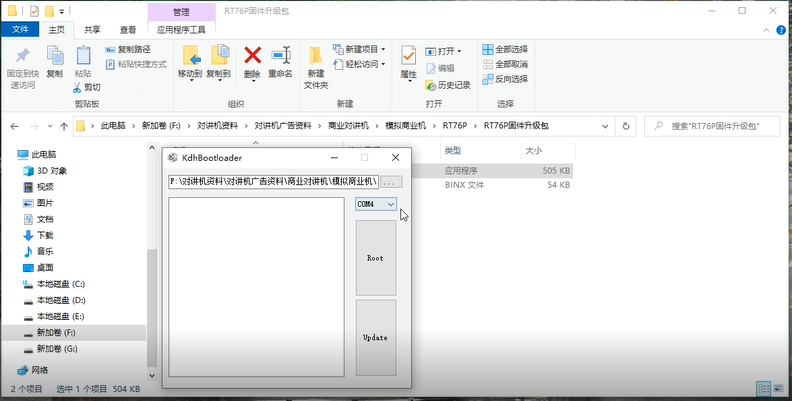 click "upgrade"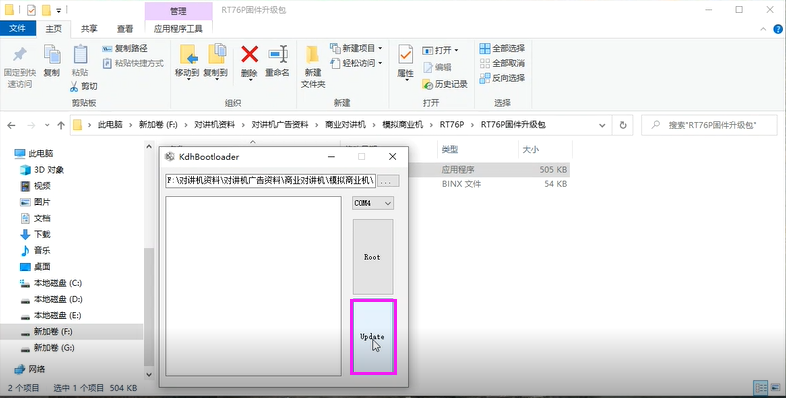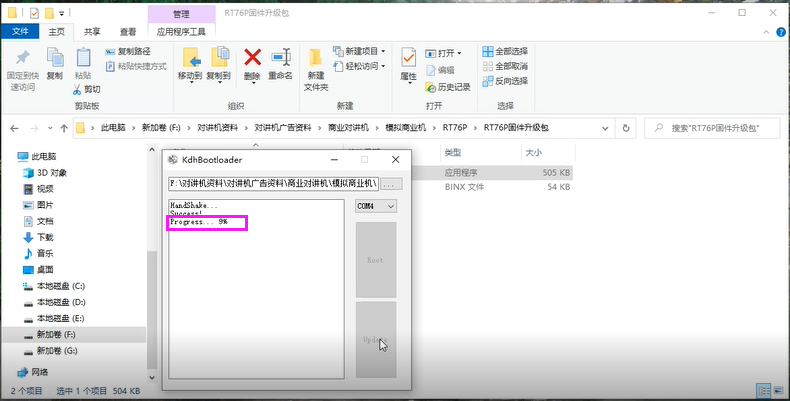 after the prompt is complete,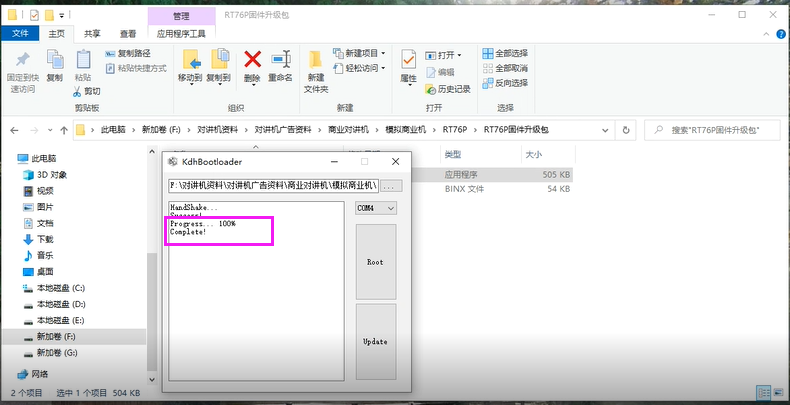 it indicates that the firmware upgrade step of Retevis RT76P is completed.
Step 5, Open the program software of Retevis RT76P, select the Optional feature function in "Edit", and define the side key function as "weather".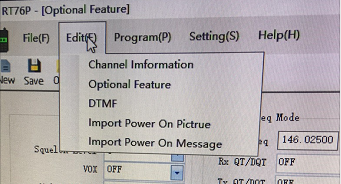 For example, we choose "Key short" as "weather", and click "write data to radio" in the program.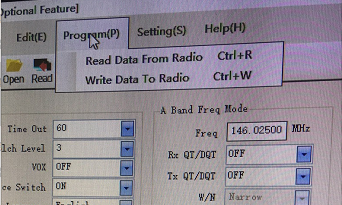 After success, We can short press the side button to turn on the NOAA function of Retevis RT76P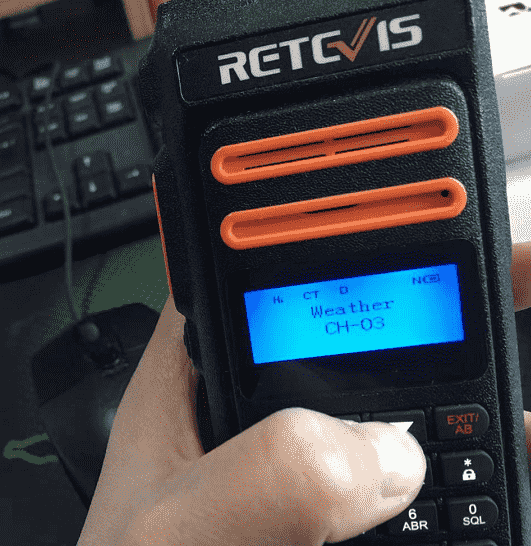 Retevis Solutions focus on supply long-range GMRS walkie talkies and radio solutions, once you have any needs or questions, welcome contact us: info@retevissolutions.com.