Camping, as a popular outdoor activity, allows us to get close to nature. Parents and children's family camping can also help bring family relationships closer, help children explore, experience great outdoor activities, and improve Children's outdoor survivability.
As a wireless communication tool, walkie-talkies are very popular among camping groups. Today we introduce a GMRS handheld walkie-talkie suitable for children's camping-Retevis RB26.
Why choose Retevis RB26 GMRS walkie-talkie as a communication tool for children's camping?
First of all, Retevis RB26 is a GMRS handheld walkie-talkie. For family communication, obtaining a GMRS license is very simple. Once one of the family members has obtained a GMRS license, then all family members can use the GMRS handheld walkie-talkie, regardless of age. And compared to license free FRS walkie-talkies, GMRS walkie-talkies can provide a longer distance. Very suitable for children's outdoor camping activities.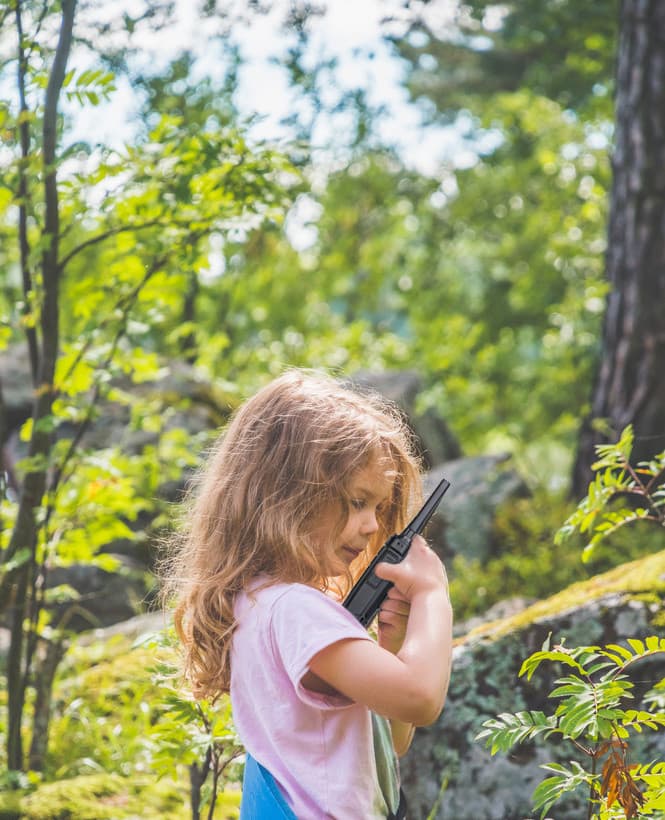 Retevis RB26 GMRS walkie talkie is a very compact, lightweight and mini handheld GMRS radio, RB26 net weight (host + battery + back clip + antenna) is only 193g, Retevis RB26 size (including antenna) is 185*61*36mm. Compared with ordinary GMRS walkie-talkies, Retevis's weight and size are very suitable for children.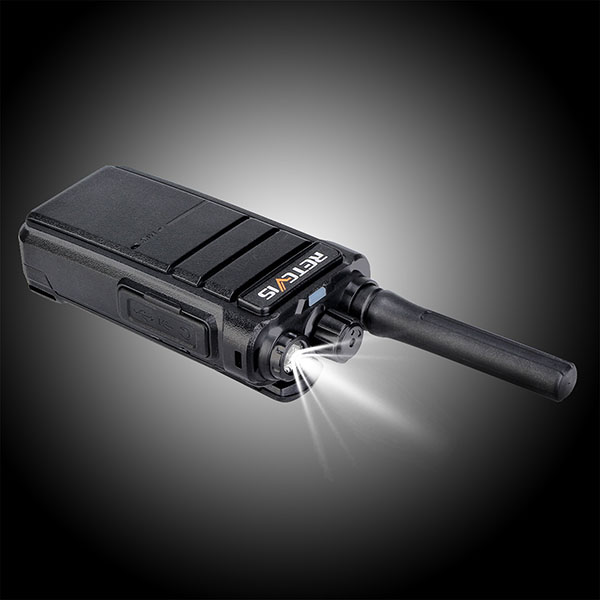 Retevis RB26 GMRS Radio lamp function
As a GMRS walkie-talkie for outdoor use, Retevis RB26 uses aluminum alloy parts for support reinforcement and shielding, with a large-caliber decorative (illumination) lamp of ∅10mm, which can play the role of night lighting. It is not suitable for camping at night. Can meet the needs of calls, and can replace the flashlight, very practical.
Retevis RB26 GMRS walkie talkie with IP54 waterproof and dustproof function, for outdoor travel in humid weather, wind and dust, etc., as well as water splashes, sand, etc. that may be caused by children using the walkie-talkie outdoors, the walkie-talkie itself can provide good protection to ensure the normal use of the walkie-talkie in harsh environments.
Retevis RB26 GMRS walkie talkie with no keypad and screen, Only the PTT button, the custom up and down buttons, and the volume knob can avoid the malfunction of the walkie-talkie caused by the misoperation of children. 2000mAh large battery, Standby time (5-5-90:5% receive, 5% transmit, 90% standby) more than 7 full days, very suitable for outdoor use that cannot be charged at any time.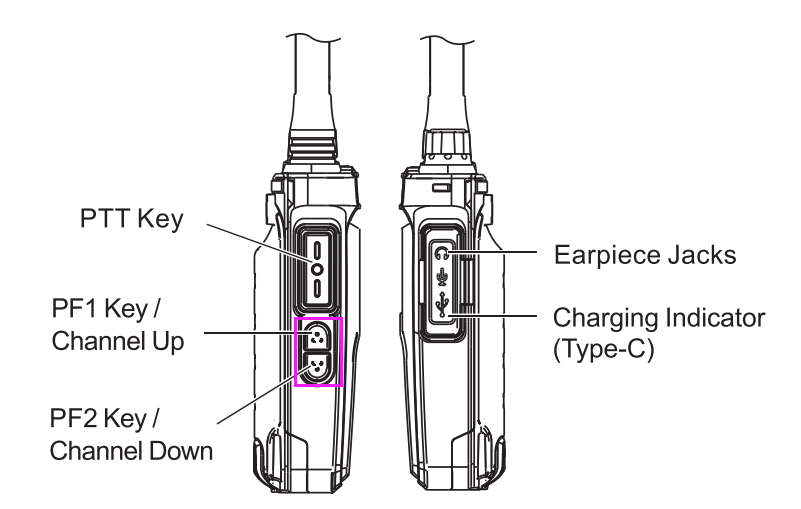 Retevis RB26 Two custom side buttons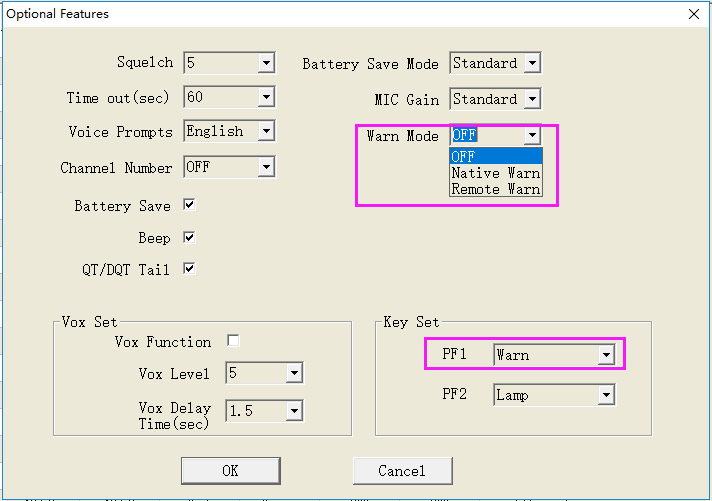 Retevis RB26 GMRS walkie talkie with Local and remote alarm, you can set the alarm function by customizing the side key. For children's camping, if the children's individual actions are in danger, when they send out an alarm through the defined side buttons, you can find the child's location in time and accurately according to the local alarm sound emitted by the child's RB26 radio. You can also use the child's walkie-talkie to send you a remote alarm to know the occurrence of danger in time, which is very helpful for children's individual outdoor adventure activities and can make parents more at ease.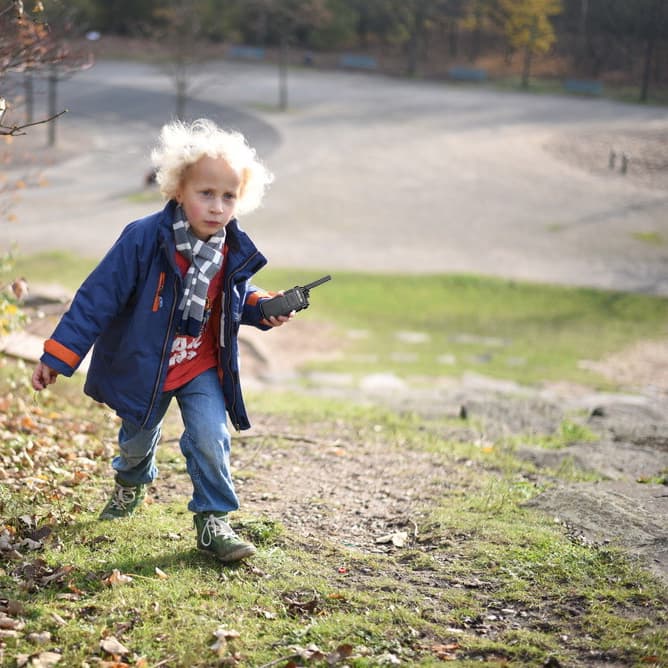 Retevis RB26 GMRS walkie talkie VOX function make your communication with children easier. A major feature of VOX is that you don't need to press PTT. After you finish speaking, the walkie-talkie will automatically transmit. This function is very convenient for children who cannot operate walkie talkie very fine. They can carry the walkie-talkie with them without pressing the PTT button. Just need to speak directly.
As a best-selling GMRS handheld walkie-talkie, Retevis RB26 is very popular among outdoor camping families. The addition of the Retevis RB26 GMRS walkie-talkie makes family outdoor camping activities and communication more convenient and children's individual activities safer.
If you are interested in our Retevis RB26 GMRS handheld walkie talkie, welcome click below picture link to order directly: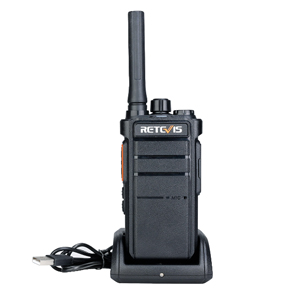 Retevis Solutions is a Retevis team that focus on providing long range walkie talkies and radio solutions, GMRS radio is Retevis Solutions outstanding advantages, if you need any help, welcome to contact us: info@retevissolutions.com