Among the GMRS application population, Ham is a group that cannot be ignored. Basically, every Ham will try to choose a GMRS walkie-talkie to satisfy daily communication with family members. Because of the advantages of the Ham group, they can easily use GMRS walkie-talkies to connect repeaters to achieve a longer distance.
Today, Retevis Solutions will introduce to you a GMRS Radio that is very suitable for ham-Retevis RT76P GMRS walkie talkie.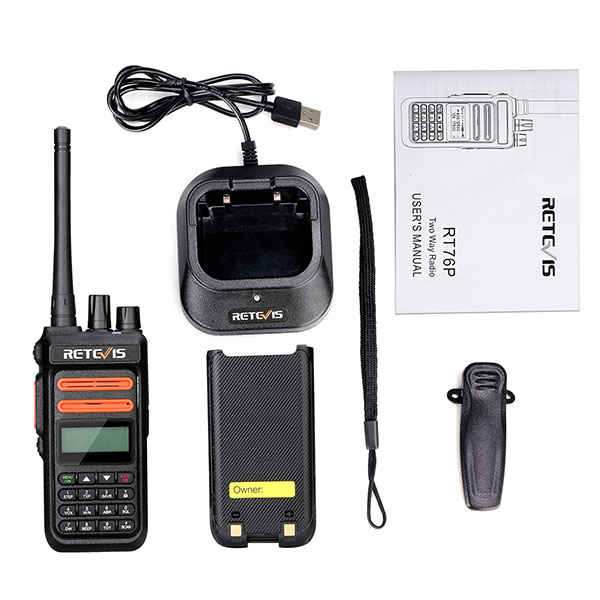 Why must Retevis RT76P GMRS radio for Hams?
First, full radio functions to meet Hams requirements.
Whether it's a new entry Ham or an experienced Ham, they don't want to get a simple and easy-to-operate walkie-talkie. What they need is a powerful walkie-talkie with a keyboard and screen, because the comprehensive functions allow them to explore and will Bring endless fun to Ham. Retevis RT76P GMRS walkie talkie is such a walkie talkie. It contains professional functions such as Group(s) Call, All calls, Remote Kill, Monitor, etc., which can bring Ham more experience.
Second, LCD screen display and full keyboard make Hams' operation more convenient.
For Ham, a walkie-talkie without buttons and a display is undoubtedly maddening, while the LCD display and full keyboard operation of the Retevis RT76P GMRS walkie-talkie are just as powerful for Ham. Hams do not need to write frequency lines. Set the function of the walkie-talkie. Although the function is not comparable to a professional Ham walkie-talkie, as a professional GMRS walkie-talkie, for Ham, Retevis RT76P is undoubtedly the best choice.
Third, professional GMRS frequency setting.
Retevis RT76P has 30 legal GMRS channels, and in the 23-30 channel, the factory settings directly allow them to directly connect to the repeater, which is very convenient for Ham, you only need to change the PL of the Retevis RT76P radio according to the information of the repeater you want to connect, can simply connect the Retevis RT76P to the GMRS repeater around you, to get a longer call distance.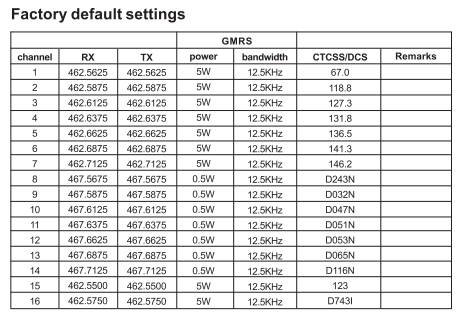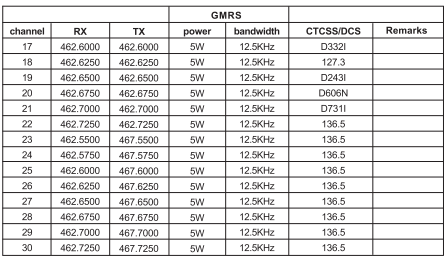 Fourth, not only for Ham but also for Ham's family members.
The full function of Retevis RT76P GMRS walkie talkie can not only meet the needs of Hams but also for the use of Ham's family members. The clear appearance and easy-to-operate functions of the Retevis RT76P GMRS walkie talkie can bring more good experience to Ham and Ham's family members.
If you are interested in our Retevis RT76P GMRS walkie talkie, welcome to place an order directly at Retevis Solutions. Now you can enjoy a $2.00 coupon without a threshold.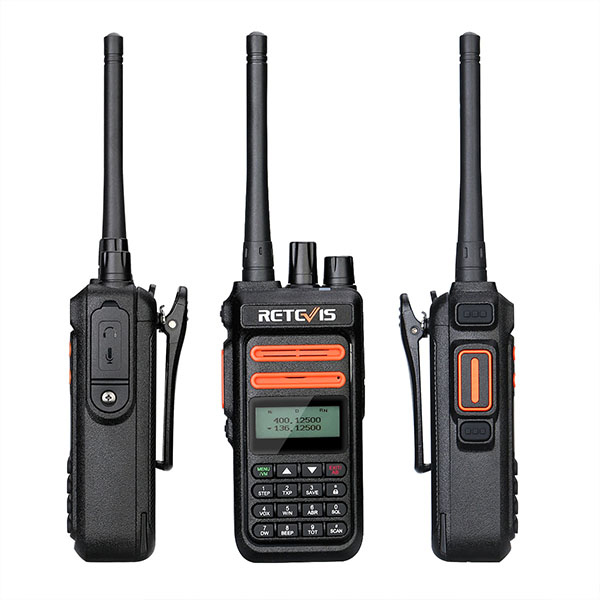 Retevis Solutions focus on supply professional GMRS walkie talkie and long range radio solutions, if you have any needs or need any help, welcome to contact us: info@retevissolutions.com