Tag Archives :Midland GXT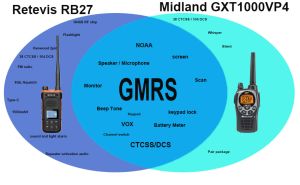 Retevis RB27 is a best selling GMRS handheld walkie talkie with NOAA weather alert and NOAA weather scan function, 1500mAh large rechargeable li-ion battery, compared with Midland GXT1000VP4, Retevis RB27 GMRS walkie talkie have many different outstanding advantages, can be used for hunting, camping, hiking, offroad, and other outdoor activities. ...
Retevis RB27
,
Best GMRS handheld walkie talkie
,
GMRS radio
,
Midland GXT1000VP4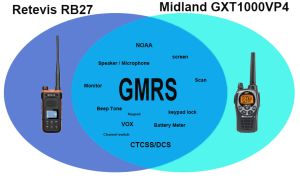 Retevis RB27 is Retevis new coming handheld GMRS walkie talkie, with large-screen LCD display, multi-function keyboard and two-color injection molding design, NOAA weather alert function, very fit for family outdoor activities, like hunting, hiking, camping, etc. ...
Retevis RB27
,
Midland GXT
,
GMRS walkie talkie
,
Handheld GMRS radio
,
Best selling GMRS walkie talkie