Tag Archives :Retevis RA25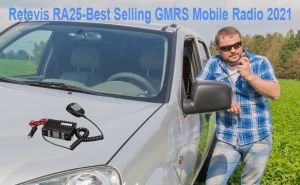 Retevis RA25 Mini mobile GMRS radio with FCC certification, Support external speakers, with functions such as scanning, monitoring, scrambling, companding, reversing, disconnection, busy lock, emergency alarm, etc. Beautiful appearance, sturdiness, durability, small size, excellent performance, Retevis RA25 Mini mobile GMRS radio is the best selling GMRS radio. ...
Mobile GMRS radio
,
best selling mobile gmrs radio
,
Retevis RA25
,
GMRS mobile radio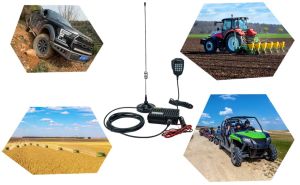 For agricultural machinery operators, there is nothing more exciting than having a cost-effective and easy-to-operate mobile radio set, which can greatly improve your farming and harvesting efficiency.The Retevis RA25 GMRS mobile radio set is your choice!  it's the most cost-effective mobile GMRS Radio on the market. And with Retevis commitment to quality, reliability, and special features, it's a GMRS device you can trust. ...
Mobile GMRS radio set
,
Cost-Effective Mobile GMRS Radio Set
,
Retevis RA25