Retevis RT97P Mini DMR repeater is the best-selling most cost-effective DMR repeater in the market, it is a full-duplex mini base station mobile repeater designed to expand the transmission range of handheld walkie-talkies and mobile radios, greatly improve your communication capabilities.
What are the features of the Retevis RT97P DMR repeater?
DMR and Analog support
Retevis RT97P is a DMR repeater, it is supporting work for analog and DMR. Regardless of whether you are using a purely analog walkie-talkie or a digital walkie-talkie, you can directly use the Retevis RT97P mini DMR repeater. You can set the repeater working mode through the programming software so that the Retevis 97P mini repeater can match your walkie-talkie.
Small Mini size, strong and dustproof
Retevis RT97P mini DMR repeater host size is 280x210x75mm, which is very mini and compact. Net weight 2.624kg, very convenient to carry. IP54 dustproof, can adapt to a variety of outdoor use environments.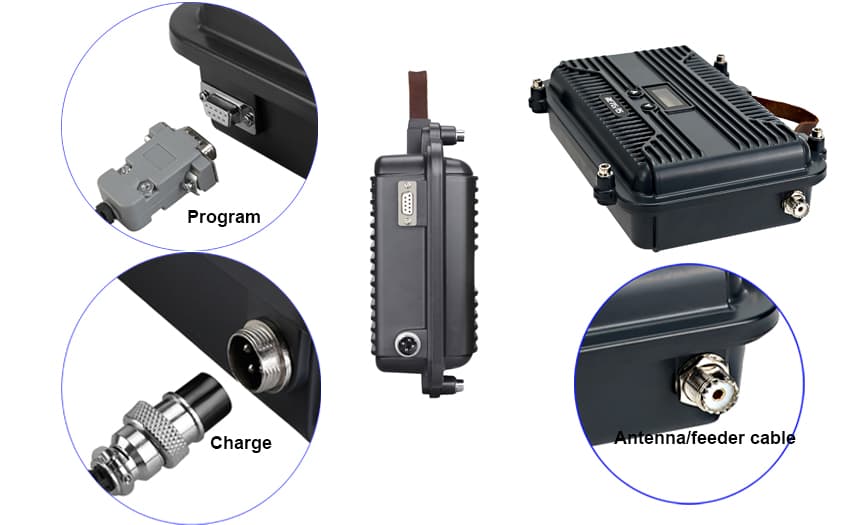 Simple and convenient installation, flexible use, can be fixed or mobile use
Retevis RT97P DMR repeater only has three interfaces, the program cable interface, the power interface, and the feeder/antenna interface. The installation of Retevis RT97P DMR repeater is very simple and convenient to use. And it supports car charging and direct charging, which can be used in fixed or mobile mode, and the application scenarios are flexible.
Multiple working power options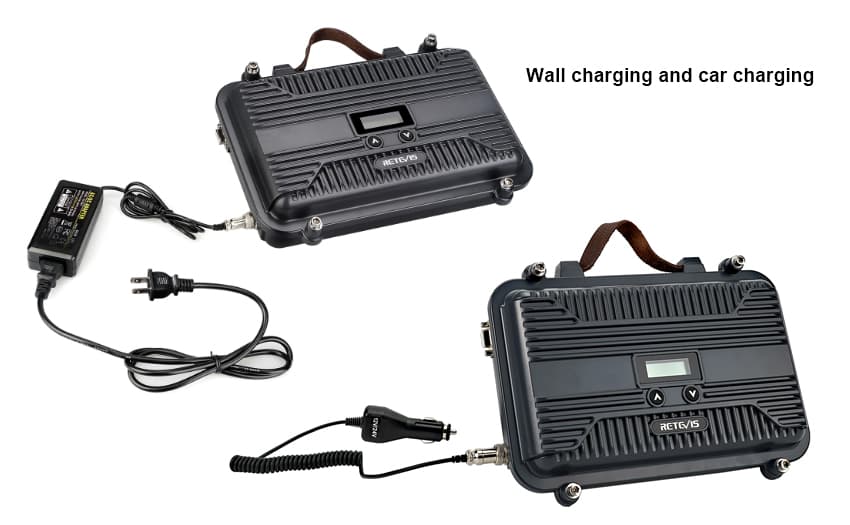 Retevis RT97P DMR Repeater working voltage is DC12V~24V, You can directly use the direct charge charger, use the wall jack to charge directly, you can also use the car charger, or even connect to the solar panel. For customers who like DIY, this is a great benefit.
High-quality duplexer
Retevis RT97P DMR Repeater adopts the 10W small duplexer of Guangdong No. 7 Institute, self-made duplexer control module and power control module, and adopts newly designed aluminum alloy die-casting molding shell, with large cavity space and excellent heat dissipation effect.
Rich original accessories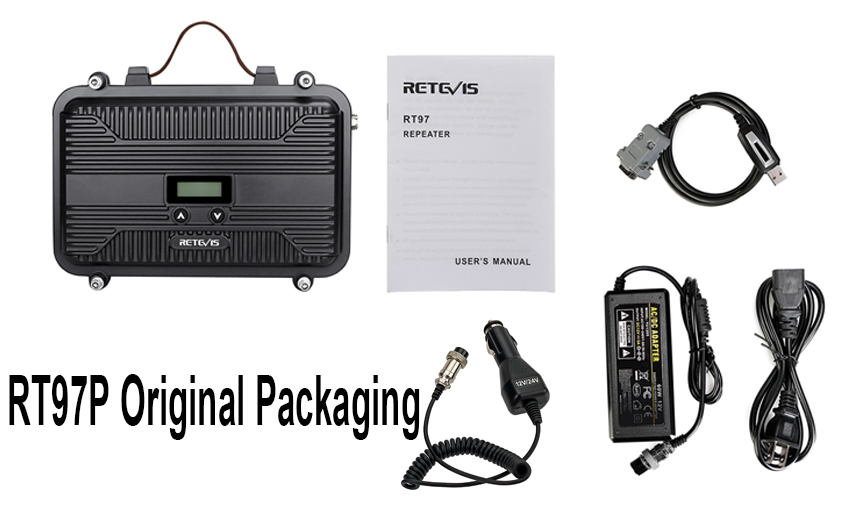 Retevis RT97P mini DMR repeater original package includes Charger and Power Supply, which support direct charge; Car Charger Cable, which allow car charging; program cable, which can help you program the frequency and color code, and RX/TX CTCSS/DCS no need extra cost. which is very cost-effective.
If you are interested in Retevis RT97P DMR repeater, welcome to order directly from Retevis Solutions, enjoy free shipping over $100: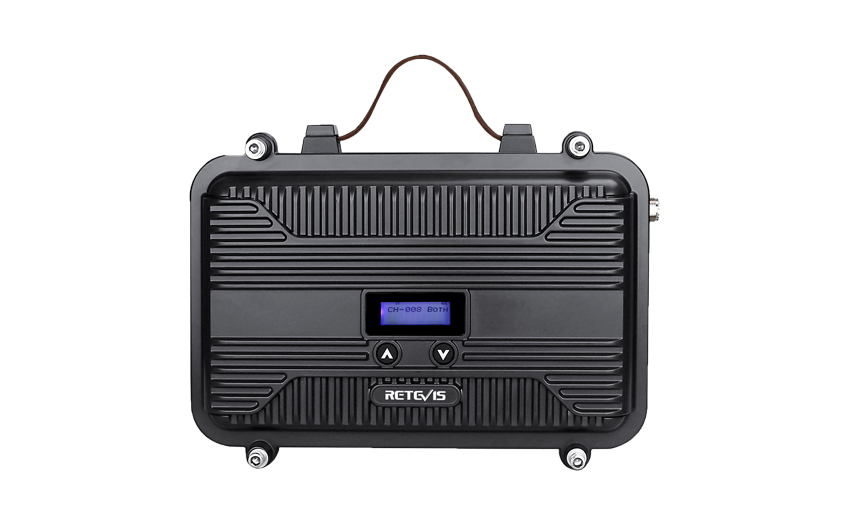 If you have any questions or need any help, welcome to contact us: info@retevissolutions.com