Category Archives :GMRS Center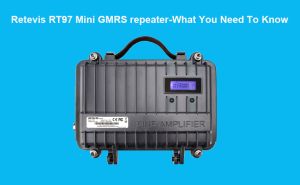 Retevis RT97 is the best selling mini GMRS repeater with FCC certifications, it can be used for hotels, farms, construction sites to help your walkie talkie get longer calling distance, Retevis RT97 GMRS repeater, you can learn more about it to get the best use of it. ...
Retevis RT97
,
RT97 duplexer
,
GMRS repeater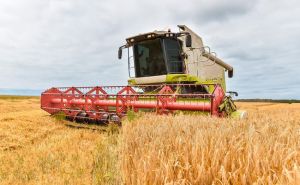 In the wheat harvest in 2021, Retevis RA25 mobile gmrs radio played a great role in the communication of the farm's wheat harvest. More and more combine harvester drivers choose Retevis RA25 mobile GMRS radio as their communication tool in farming. ...
Retevis RA25
,
Mobile gmrs radio
,
wheat harvest 2021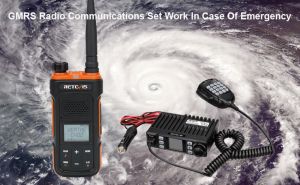 Mobile GMRS radio use in Agriculture, not only can help solve the communication in agriculture when there is no mobile phone signal, but also the low cost and durability are very popular with farmers. Today we listed the top 10 benefits of GMRS mobile radio for agriculture. ...
GMRS mobile radio
,
Farm radio
,
Agriculture radio
,
Mobile GMRS radio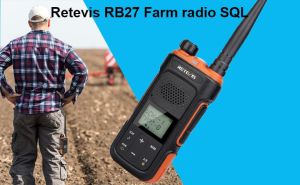 Retevis RB27 Handheld GMRS Fram radio is widely used in farming, the setting squelches level also called SQL of Retevis RB27 GMRS Radio can help you get clear signals in different using environments. you can set Retevis RB27 squelches level by MANU key or program software. ...
Retevis RB27
,
Farm radio
,
GMRS radio
,
SQL
,
squelch level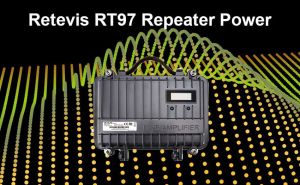 Retevis RT97 mini GMRS repeater is Retevis Best selling repeater, the power of Retevis RT97 is 10W, but some customers feedback it only has 5W output power, so we explain the difference between actual power and rated power from the perspective of professional theory. ...
Retevis RT97
,
GMRS Repeater
,
repeater power
,
mini repeater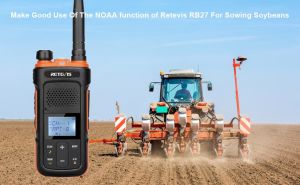 During the soybean planting season, farmers need to know the weather information in time to complete the planting of soybeans before it rains. Retevis RB27 NOAA GMRS walkie-talkies are used on the farm, which can not only meet the communication between farmers, but also provide you with timely and accurate NOAA Information to help your farming plan. ...
Retevis RB27
,
NOAA RADIO
,
Weater alert radio
,
Soybean Sowing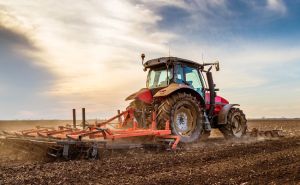 Retevis RA25 mobile GMRS radio inherits our pioneering tradition in the field of two-way radio technology and is specially designed for Fram people who operate agricultural machinery. This powerful GMRS radio is compact and powerful. The broadcast power it provides is 10 times that of traditional handheld GMRS two-way radios. ...
GMRS
,
Retevis RA25
,
Mobile GMRS radio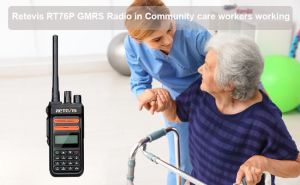 Retevis RT76P is a GMRS handheld two way radio, with FCC certifictaion, fully illegal GMRS Radio in the United States, support connect GMRS repeater, fit for Community care workers working, it will help you make the radio communication longer distance and easy. ...
Retevis RT76P
,
GMRS Radio
,
GMRS Radio in Community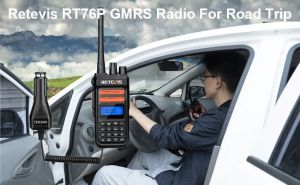 RT76P GMRS handheld walkie talkie with Battery Eliminator bundles support GMRS handheld radio charge directly from your car, it is very fit for road trip, the GMRS channel let you connect GMRS repeater during your road trip, NOAA function helps you keep knowing the weather alert, the RT76P gmrs radio with Battery Eliminator is the best choice for the road trip. ...
Retevis RT76P
,
Road trip
,
GMRS radio
,
gmrs walkie talkie