*FCC certification mini GMRS repeater
*Mobile Car Antenna Magnetic Roof Mount Base
*4m RG-58 A/U Coaxial Cable
*omnidirectional vehicle antenna
FREE shipping on all orders over $100.
---
When traveling, we usually choose places with beautiful scenery. The mobile phone signal of the scenic spot is often very weak, so the walkie talkie has always been the first choice for outdoor donkeys. You can take no mobile phone, but you can't take no walkie talkie. When the car team travels, every member of the team should keep in touch in time. When the whole team is far away, it is difficult to meet the call distance requirements only by using the hand-held walkie talkie. At this time, it is necessary to join the relay to solve the problem that the distance of the hand-held walkie talkie is limited.
Advantages of car GMRS radio solutions:
1.FCC certification mini GMRS repeater:
Retevis RT97 mini GMRS repeater,with the FCC certification,Safe and reliable,Mini appearance, easy to carry, original with car charger, outdoor, using car, can directly charge, very convenient.10W high power, the distance between the individual GMRs handsets is about 3.0KM. By using rt97, the distance can reach 18km, which can fully meet the call distance requirements of outdoor travel.
2.Mobile Car Antenna Magnetic Roof Mount Base:
Mobile Car Antenna Magnetic Roof Mount Base With 4m RG-58 A/U Coxial Cable, easy to install, great for holding down tall antennas comes with a rubber boot which prevents the base from scratching the paint.
3.omnidirectional vehicle antenna:
Omnidirectional vehicle antenna with high gain, large bandwidth, low standing wave ratio, waterproof, anti-corrosion, high-strength quality package and strong wind resistance. It is the ideal communication antenna, the antenna design is stylish, easy to disassemble and assemble.
1.Outdoor team trip
GMRS Radio communication solution can help the communication between the team members, the communication distance can reach 18km, the members inside the team can achieve effective communication through the mini relay, and can solve the problem of weak outdoor signal and limited communication distance
2. Transportation fleet
Although the transportation fleet is a mobile unit, it also needs to maintain a timely call with each other. The GMRS Radio communication solution can ensure that the transportation fleet keeps in touch with each other in real time, communicates road conditions, transportation scheduling and other information in real time, and can also ensure safety
3.Yacht fleet
GMRs radio communication solution can also be fixed on the ship body, which can reach a further distance in the open sea level. The fishing fleet, transport fleet and play fleet can maintain effective communication through GMRs radio communication solution, which can not only make daily communication more efficient, but also ensure the timeliness of communication when encountering the danger of force majeure.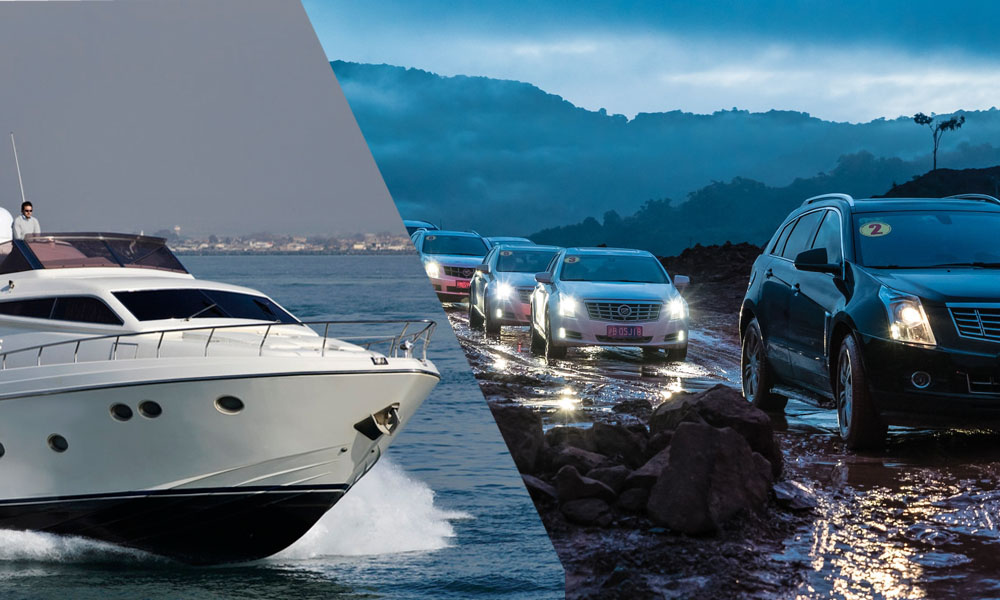 Package Include:
1 x Repeater

1 x Charger

1 x Power Supply

1 x Car Charger Cable

1 x Programming Cable

1 x User's Manual

1 x Mobile Antenna

4 x Hexagon socket head screw

1 x Hexagon screwdriver

1 x Mobile Car Antenna Rubber Boot Magnetic Roof Mount Base With Coaxial Cable UHF Male Connector
Repeater Technical parameters:
Specifications
Customizable Frequency Range
GMRS
Channel Capacity
16CH
Channel Spacing
±12.5KHz Narrow/±25kHz Wide
Operating Voltage
DC12V ~24V
Operating Temperature
-30°C~ +60°C
Frequency Stability
±2.5ppm
Antenna Impedance
50Ω
Dimension
260*210*70mm
Weight
1.66kg
Transmitter
Intermediate Frequency
160MHz or 465MHz
Power Output
10W
Modulation
F3E
Spurious Emission
-60dB or less
Maximum Frequency Deviation
Wide: ±5kHz Narrow: ±2.5kHz
Audio Distortion
5% or less
FM Noise
Wide:≤45dB Narrow :≤40dB
Receiver
Intermediate Frequency
150MHz or 455MHz
Sensitivity(12dB SINAD)
0.2μV (Wide) 0.25μV (Narrow)
Squelch Sensitivity
0.15μV (Wide) 0.2μV (Narrow)
Adjacent Channel Selectivity
≥ 70dB (Wide) / ≥65dB (Narrow)
Intermodulation
≥ 55dB
Spurious Rejection
≥ 55dB
Image Rejection
≥ 55dB
FM Ham and Noise
≤-45dB(Wide) / ≤ -40dB(Narrow)
Modulation Type
F3E
Operating Bandwidth
≤±7KHz / ≤±5KHz
omnidirectional vehicle antenna specification:
| | |
| --- | --- |
| Brand | Retevis |
| Model | MA03 |
| Color | Black |
| Frequency | VHF&UHF |
| Max power | 100W |
| V.S.W.R | Less 1.5 |
| Imdepance | 50 ohm |
| Gain | 5dBi |
| Length | 745mm |
| Weight | 166g |
Car Antenna Magnetic Roof Mount Base:
Rubberized Magnet Cover no body scratching.
Won't rip off in high speeds or winds.
4m RG-58 A/U Cable: Tinned Copper Braid 95%.
Coax Cable with PL-259/SO-239/UHF Male Connector.
Magnetic Base with PL-259/SO-239/UHF Female Connector.
Works with any pl-259 type mobile antenna.
Base Size: 100mm*15mm.
Weight: 385g.
Color: Black.
Please fill in your procurement needs and contact information