GMRS/TX:462.5500/RX:467.5500
UHF/VHF support customize
Wide / Narrow band available
Lead time: 1-2 weeks after payment.
Use coupon code "gmrs-two-way-radio" to save $100
Free shipping
---
Retevis RT97S Portable GMRS Repeater
Retevis RT97S portable GMRS repeater is the upgrade of Retevis RT97 GMRS Repeater, It is very suitable for building small home base stations, outdoor camping trips, emergency and community public communication base stations.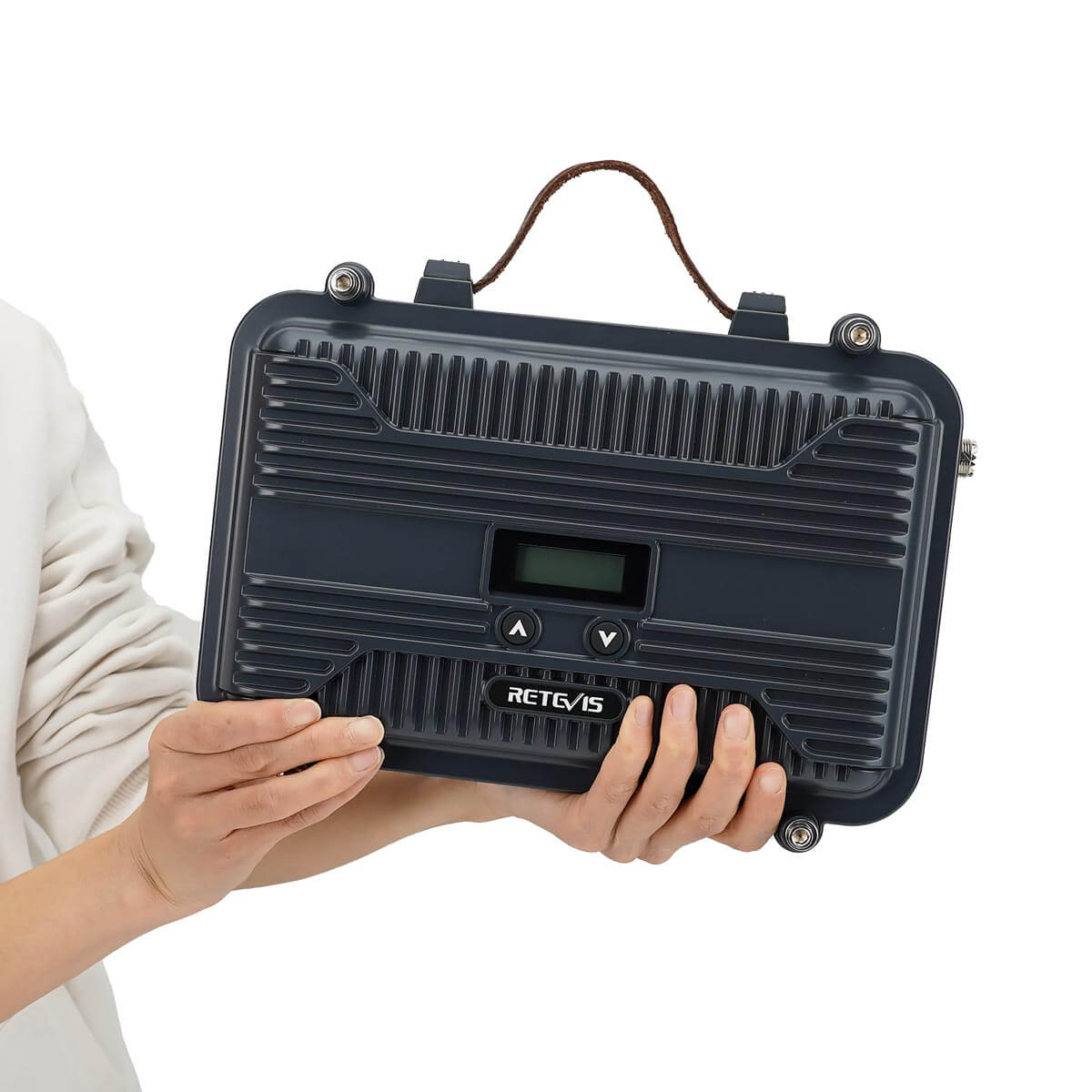 RT97S Mini Portable GMRS Repeater

Features
Two Year Warranty

10 Watt GMRS Duplexer, 5W output power

16 Channel Capability

Wide/Narrow Band Selection through PC Software

Repeater Delay (Hang) Time Adjustment through PC Software

Noise Squelch Level Adjustment through PC Software

High/Low Transmit Power Selection through PC Software

UHF Female (SO-239) Antenna Connector

Two charge methods: 12V/24V DC Cigarette Lighter Plug(fit for solar-powered ) or 120V AC Adapter.

50 CTCSS and 210 DCS privacy codes, Independent Receive and Transmit Privacy Tone Selection through PC Software

Built into a cable TV amplifier box

LCD display

Need Antenna and feeder cable to build your GMRS base stations(can choose from this listing).

DB-9 Female connector for adding an external controller for linking purposes

GMRS License Required

FCC ID: 2ASNSRT97

Dimensions- 10.25 x 8.3 x 2.8 inches
Package Includes
1X Retevis RT97S GMRS Repeater

1X Charger

1X Power Supply

1X Car charger cable

1X USB Programming cable

1 x User manual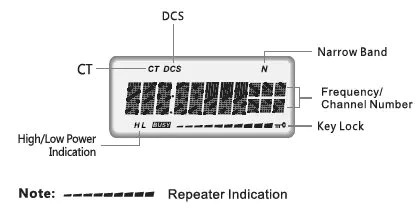 RT97S Mini Portable GMRS Repeater

Features
The Retevis RT97S is a new repeater that is FCC certified for use with GMRS!
The RT97S features 8 GMRS repeater channels, a 10W transmitter with full 5W output power after the duplexer, and a built-in notch duplexer. You just need to add antennas and feeders to broadcast. (supporting 6 dDi antenna+15m low loss cable)
Built into a cable amplifier box, the RT97S is durable and waterproof. The repeater comes with two power adapters, a 12V/24V cigarette lighter plug, and an AC adapter. Also included is a USB programming cable to program the repeater to your chosen channel and CTCSS/DCS tone.
The RT97S is ideal for solar repeater sites requiring low power consumption and a small footprint. This repeater is compact and portable, perfect for camping trips or emergency preparedness or small base station setups (home farms, community communication, school internal communication).
Package Includes
1 x RT97S repeater
1 x MR004 6 dBi High gain GMRS Antenna
1 x User Manual
Retevis RT97S Portable GMRS repeater Specifications
Frequency Range
462.550 - 462.725 MHz (TX),
467.550 - 467.725 MHz (RX)
Channel Capacity
8 GMRS Repeater Channels
Channel Spacing
±12.5KHz Narrow/±25kHz Wide
Operating Voltage
DC12V - 24V
Operating Temperature
-22° F - 140° F (-30° C - 60° C)
Frequency Stability
±2.5ppm
Antenna Impedance
50 Ω
Dimensions
10.25" x 8.3" x 2.8" (260 x 210 x 70mm)
Weight
3.7 lbs (1.66 kg)
Transmitter
Power Output
5W
Modulation
F3E
Spurious Emission
-60dB or less
Maximum Frequency Deviation
Wide: ±5kHz Narrow: ±2.5kHz
Audio Distortion
5% or less
FM Noise
Wide:≤45dB Narrow :≤40dB
Receiver
Sensitivity(12dB SINAD)
0.2μV (Wide) 0.25μV (Narrow)
Squelch Sensitivity
0.15μV (Wide) 0.2μV (Narrow)
Adjacent Channel Selectivity
≥ 70dB (Wide) / ≥65dB (Narrow)
Intermodulation
≥ 55dB
Spurious Rejection
≥ 55dB
Image Rejection
≥ 55dB
FM Ham and Noise
≤-45dB(Wide) / ≤ -40dB(Narrow)
Modulation Type
F3E
Operating Bandwidth
≤±7KHz / ≤±5KHz
Audio Distortion
≤ 5%
Retevis RT97S-SOFTWARE-SETUP210126
Retevis RT97S English Manual
Please fill in your procurement needs and contact information
for this price.
If you don't need much power and want easy setup, this is the device for you. If you need station IDs for public use, RT97s are your best choice. I don't have a background in broadcasting and it was very easy to set up once with an online video. Thanks molly for your help, this is the best repeater I could find for this price.
16 miles of coverage
I'm getting 16 miles of coverage in the mountains. This summer, after the snow clears, I'll be placing the unit at about 7000 feet and it should cover a range of 100 miles. The unit appears to be well made and I have a 6 watt output.
very good
I bought the RT97S 3 months ago, and bought the accompanying microphone, which is a very convenient all-in-one solution. I set up the antenna about 25 feet high and can easily get a 5-15 mile radius of coverage. Covering my farm with ease, I am now within range of my farm and nearby and can easily talk to my family.