Ues the Retevis RB86 20W GMRS mobile radio to reliable drivers communication for your farm, the Retevis RB86 GMRS mobile radio bundle with roll Bar/Mirror Antenna Mounting Bracket, short antenna, allows you to secure the antenna to the most trunk or car hoods, no drilling necessary. You can use it for your farm tractor, trucks, combines and offroad, it is also fit for the car trip.
FREE Shipping
---
Retevis RB86 Long Range Compact Farm GMRS Mobile Radio Bundles
Retevis RB86 Compact GMRS Mobile radio bundle is a radio bundle that is very popular among tractor drivers. The whole set is IP67 waterproof, which allows the driver to easily get in touch in all kinds of complex weather conditions on the farm. Its invisible short antenna will not affect the operation of the tractor, and allow the tractor to flexibly enter and exit various places of farm activity.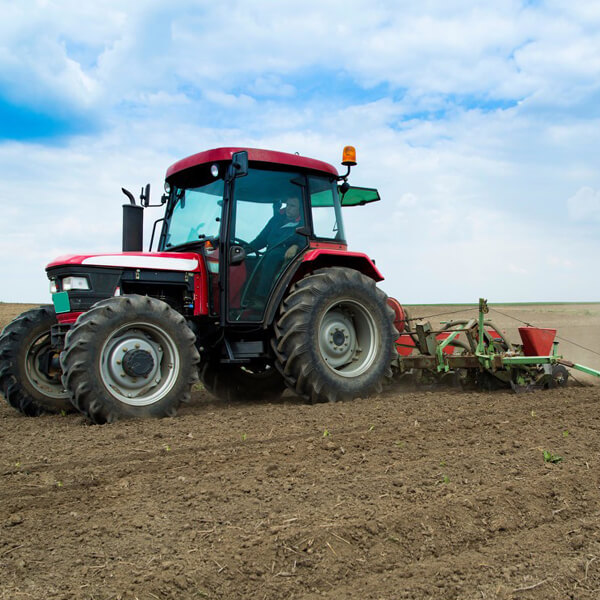 Retevis RB86 GMRS Mobile Radio Features
Two Year Warranty

Full 20 Watt GMRS Radio

Total 200 channels-identified by editing name.

①30 GMRS Channels

②Support 31-200 channels write to the radio. Allow to program more GMRS channels including repeater channels. At the same time, allow to receive from VHF 136-174Mhz, and UHF 400-480Mhz.

8 default GMRS repeater capable channels

260 Privacy Codes - Programming different CTCSS, DCS, 2 Tone, 5 Tone per channel, rejecting extra calling from other radios.

IP67 waterproof and dustproof

7 NOAA Weather Alert channels

Emergency alarming Function protect your safety when you need help, and keeps your farming safe.

Five programmable multi-functional keys can set various shortcut operations according to different requirements.

VOX-hands free

Monitor

Beep

Full keypad handheld Microphone; keypad lock

SQL -SQL Allows you to adjust the squelch level according to the Noisy level of the farm work environment for clear communication, Volume adjustable brings you large and clear sound.

bandwidth adjustable, 20K for wideband(mid in the software), or 12.5K for narrow band

channel and frequency Scan

Dual display, dual standby

Remote kill/stun and activate

1750Hz tone

DTMF decoding and encoding

GMRS License Required

FCC ID: 2A3OORB86

Dimensions- 4.2 x 4.9 x 1.78 inches
Package Includes
1X Retevis RB86 GMRS Mobile Radio

1X 3.5inch short Antenna

1X 5 meters feeder cable

1X RB46 Lip Mount

1X User's Manual
Notice:
1.Two Coax cables can be selected to meet the needs of different customers. If you have no requirement for the diameter of the coax cable, we recommend you to choose 5m Low Loss Cable(Diameter: 5mm / 0.2inch ), this combination has a better call effect.
2. the coax cable length supports customization, if you need other lengths, please contact us.
Please fill in your procurement needs and contact information