Retevis RB86 20W GMRS mobile radio bundle for farm tractors and jeep adventure, and family trip. NMO antenna make it more compatible with your tractors and jeeps.
Include program cable
FREE Shipping
---
Retevis RB86 GMRS Mobile Radio Bundles
This Retevis RB86 GMRS mobile radio bundle with NMO antenna, two different bundle choices for different installation use, the mounting bracket fit for a jeep roll antenna install, Magnetic Mount Base fit for the top suction mount, this 20W waterproof GMRS mobile radio bundle helps you get the best convenient radio communications.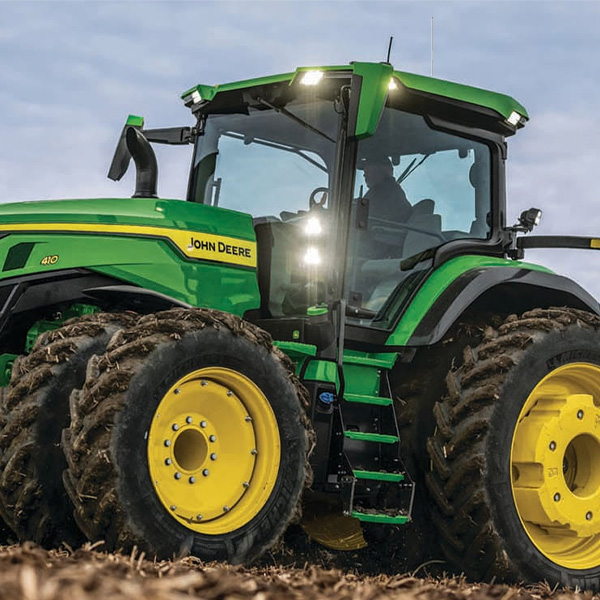 Retevis RB86 GMRS Mobile Radio Bundle Features
Two Year Warranty

Full 20-Watt GMRS Radio

Total 200 channels identified by editing name.

①30 GMRS Channels

②Support 31-200 channels write to the radio. Allow programming more GMRS channels including repeater channels. At the same time, allow to receive from VHF 136-174Mhz, and UHF 400-480Mhz.

8 default GMRS repeater capable channels

260 Privacy Codes - Programming different CTCSS, DCS, 2 Tone, 5 Tone per channel, rejecting extra calling from other radios.

IP67 waterproof and dustproof

7 NOAA Weather Alert channels

Emergency alarming Function protect your safety when you need help, and keeps your farming safe.

Five programmable multi-functional keys can set various shortcut operations according to different requirements.

VOX-hands free

Monitor

Beep

Full keypad handheld Microphone; keypad lock

SQL -SQL Allows you to adjust the squelch level according to the Noisy level of the farm work environment for clear communication, Volume adjustable brings you large and clear sound.

bandwidth adjustable, 20K for wideband(mid in the software), or 12.5K for narrow band

channel and frequency Scan

Dual display, dual standby

Remote kill/stun and activate

1750Hz tone

DTMF decoding and encoding

GMRS License Required

FCC ID: 2A3OORB86

Dimensions- 4.2 x 4.9 x 1.78 inches
Package Includes
1X NMO Antenna

1X Magnetic Mount Base with coax cable(Or 1X mounting bracket and 5 meter SL16J-NMO SL16-J cable)

1X RB86 Program cable

1X User's Manual
Notice:
5 meter SL16J-NMO SL16-J cable customize time 1 week. Length can be customized.if you need other lengths, please contact us.


Please fill in your procurement needs and contact information
Awesome radio, needs a little work
Some feed back tho on the rb86. The sound and power it puts out are great. I was able to hit a repeater from almost 40 miles on top of a hill. I love the sturdiness, and it feels like it'll hold up. Down sides, I don't really understand why it comes programmed with ctcss or dcs tones on every channel. It makes it very difficult for someone that is buying it for a first gmrs radio to use. Yes, after going into the programming on the computer those settings can be changed. But, not everyone wants to reprogram the radio before use. After programming it, it's an amazing radio. In fact, it's the same radio that rugged radios sells at twice the price. Also, your customer service has been awesome! Every question I have asked has had a great response. You helped thru the order in an awesome way, and got me everything I needed to get it going.