Daily Archives:February 26,2021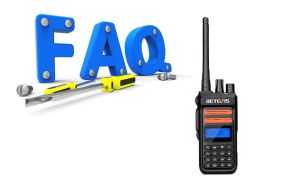 Retevis RT76P GMRS handheld two way radio is the best selling GMRS radio in Amazon, as a high quality communication tool, some customers will meet problems before order or in using, here in retevis solutions, we share some solutions in solving the problem of Retevis RT76P. ...
Retevis RT76P
,
Retevis RT76P NOAA
,
GMRS WALKIE TALKIE
,
GMRS radio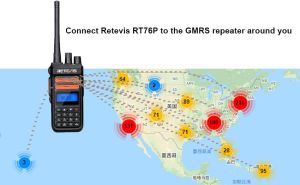 You can connect your GMRS handheld walkie talkie to the GMRS repeater near you, so that your handheld GMRS two way radio can get a longer calling distance, We take Retevis's hottest-selling Retevis RT76P handheld GMRS walkie-talkie as an example to describe how to connect shared repeaters. if you still have any questions and problems, welcome to contact info@retevissolutions.com ...
Retevis RT76P
,
GMRS repeater
,
GMRS radio
,
GMRS walkie talkie
,
Handheld GMRS walkie talkie