In many scenes of life, we use ham two way radios and they perform very well. RA89, as the latest ham radio released by Reveis, has been loved by many ham and frequent radio users. Today's article will take everyone to understand the characteristics of RA89!
Latest launch: Super waterproof walkie talkie- RA89
The Retevis RA89 is the latest analog walkie talkie to be launched, featuring IP68 waterproof, high power, dual band reception, and other features. This article will take you to understand the characteristics of RA89.
1. Super waterproof - IP68 waterproof and dustproof
RA89 has IP68 waterproof and dustproof function, far surpassing the vast majority of two way radios on the market. Soaking in 1.5 meters of water for up to 30 minutes can also be used normally. The RA89 waterproof amateur radio allows you to use it with peace of mind whether you are in the city, in the humid forest, or playing by the seaside.
Waterproofing related knowledge can be found on this blog:What do the letters and numbers of the IP Index stand for?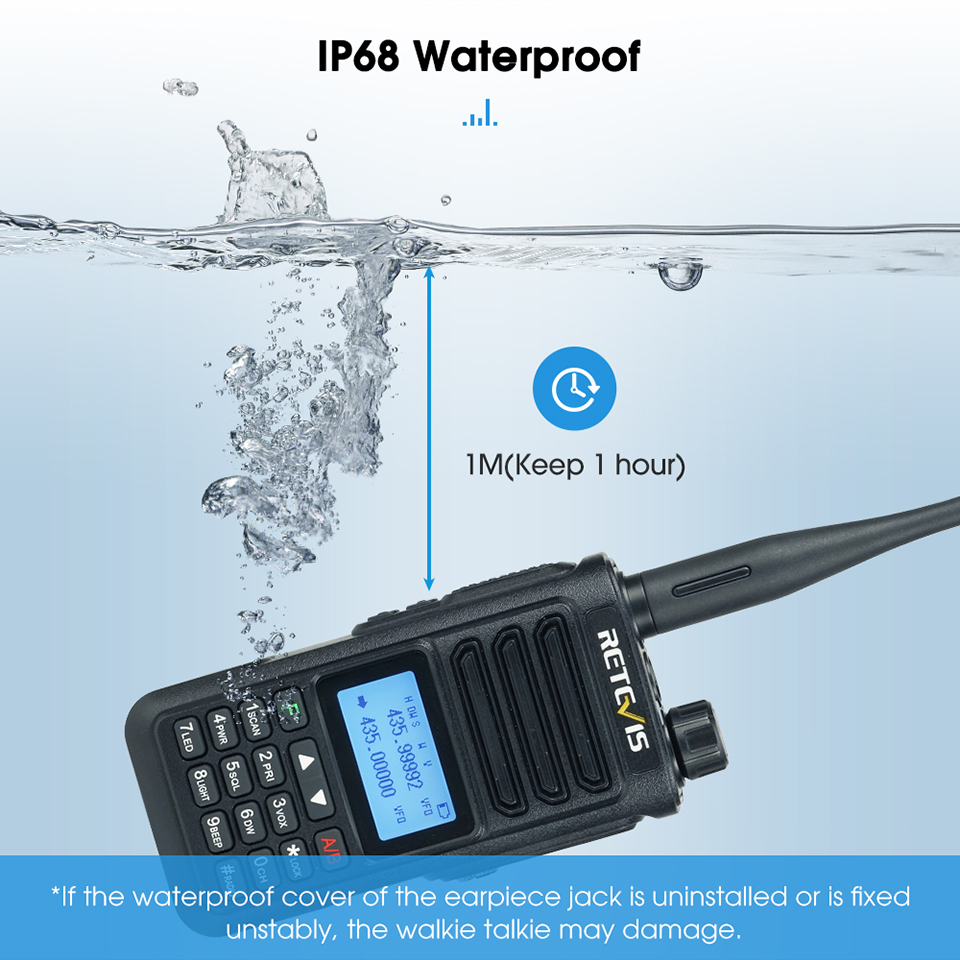 2. High power long distance
RA89 is a 10W analog walkie talkie, with high power providing long call distances. Generally speaking, it can reach a distance of 3km-8km (depending on the actual environment). The power can be adjusted according to actual usage (high-medium-low). UHF has strong penetration and is more suitable for using in cities, while VHF has strong diffraction ability and is suitable for outdoor using.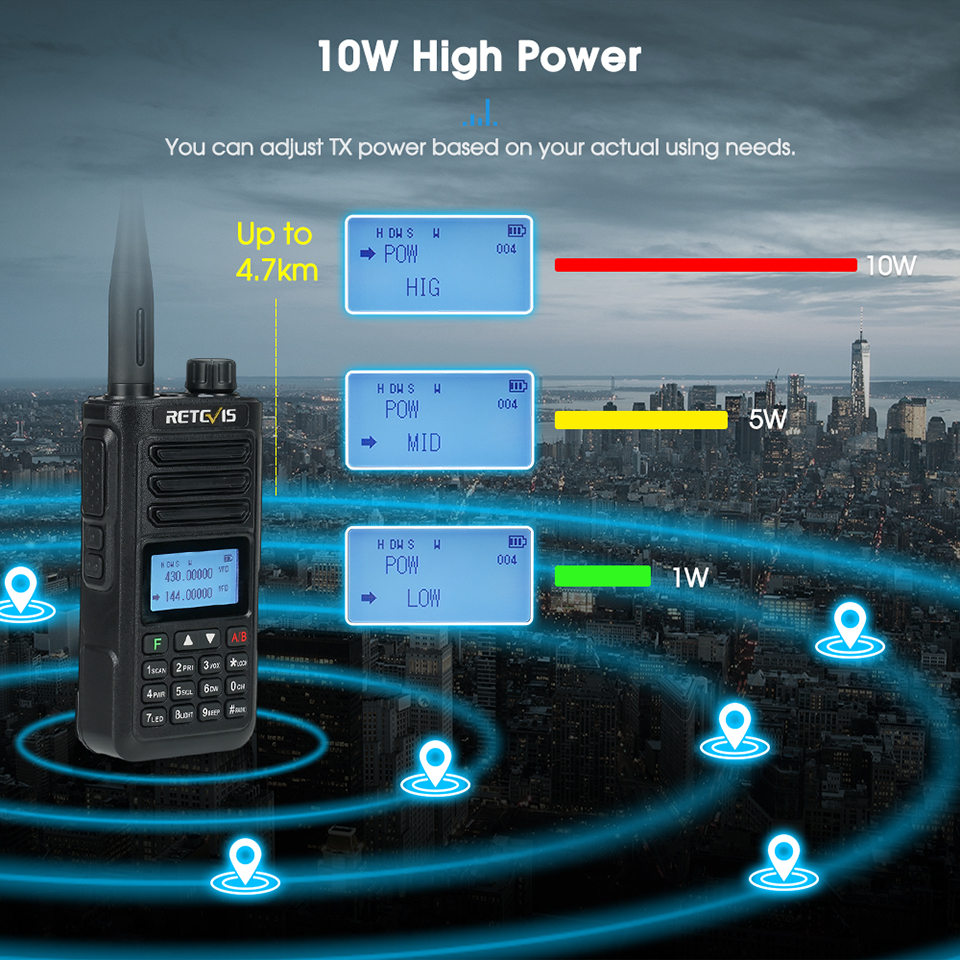 3. Double waiting
RA89 can simultaneously receive uhf and vhf. When monitoring two frequency bands, priority will be given to the frequency transmitted into RA89 first.RA89 includes FM function -65-108MHz. If you turn on FM while camping or hiking, enjoying your leisure time. Even while listening to the radio, the background will detect the frequency of the radio.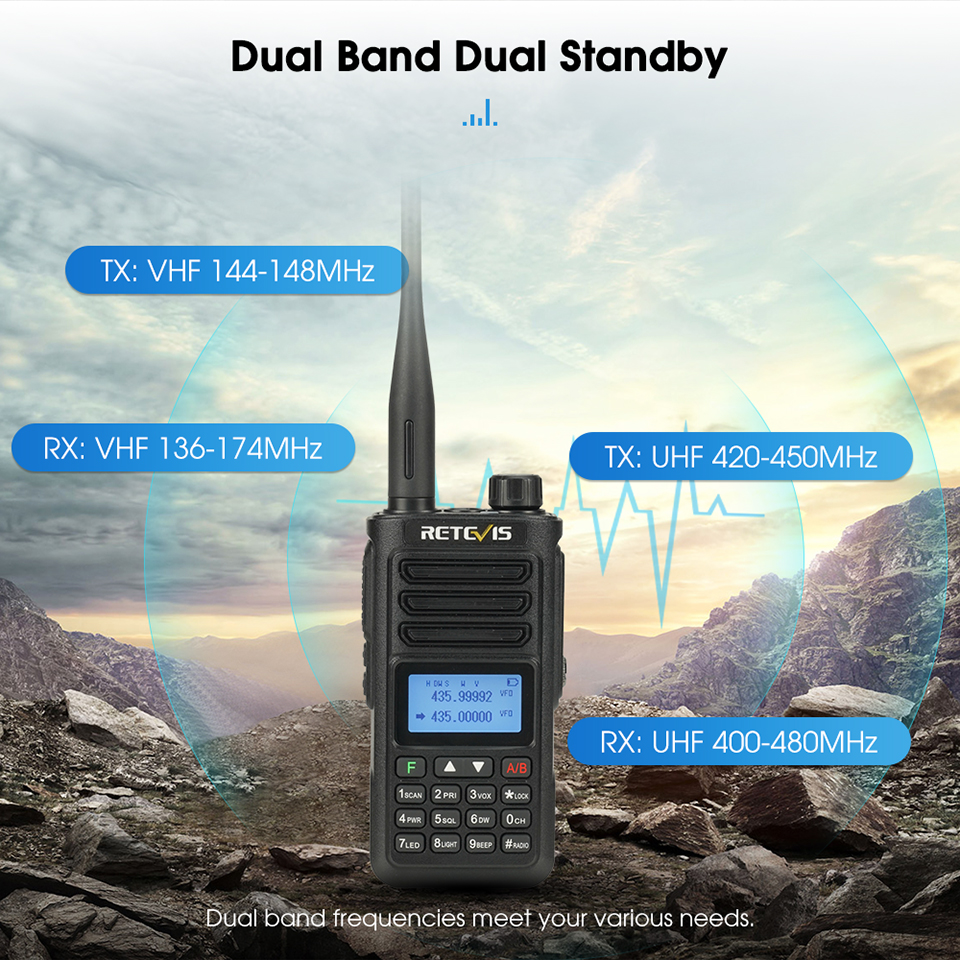 The functional characteristics of RA89 make it very suitable for any scene in daily life, whether it is farm, off-road, exploration, camping, or commercial, etc!
To learn more, you can click on the image or click here.
Use coupon: 211232-9 to get another $2 discount!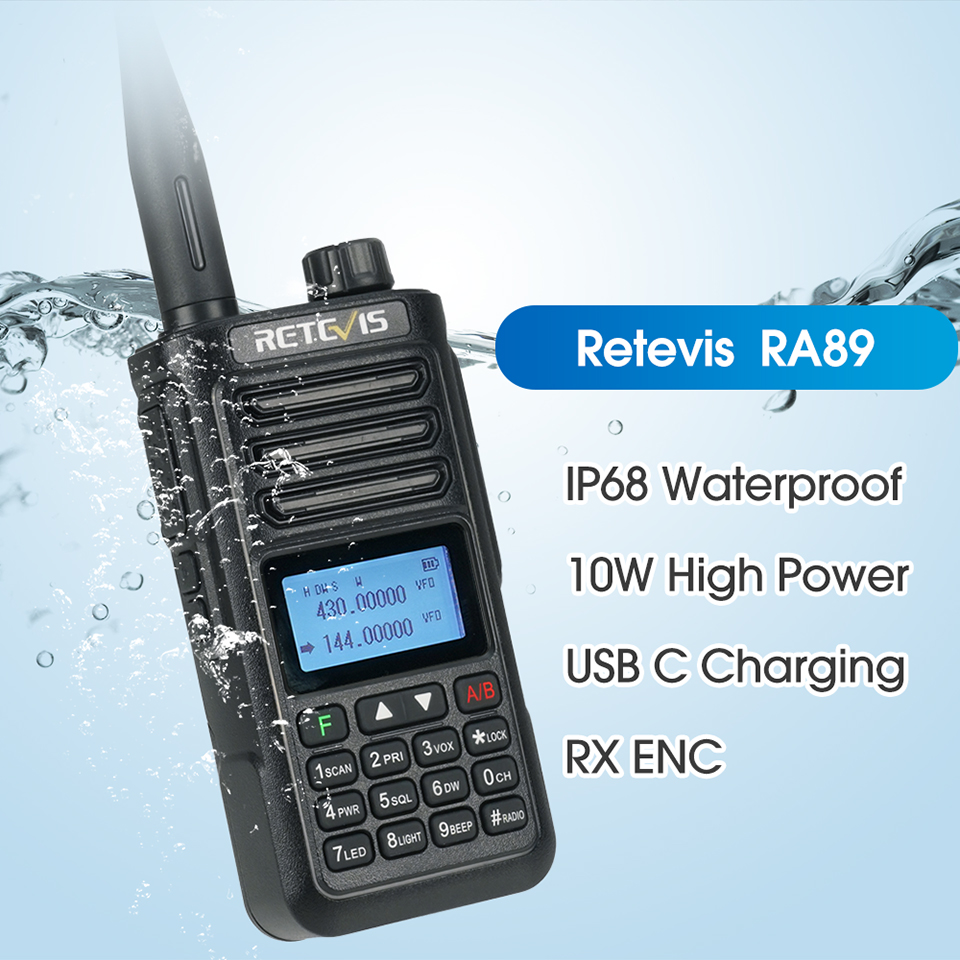 Feel free to contact us with any questions: molly@retevissolutions.com