Three years ago, the use of GMRS on farms might have been a minority, but now, GMRS radio is more common on farms than you realize. More and more farms are using GMRS radio for their day-to-day and farming communication needs, stable signal and long distances are the reasons most people make the change.
3 Retevis Best GMRS Handheld Radios for Farm Use
In Retevis, there are more than ten handheld GMRS radios on sale, you may be confused, which one is the best for me? Today let's introduce the 3 best GMRS handheld radios for farmers.
Retevis RB27 GMRS hanheld radio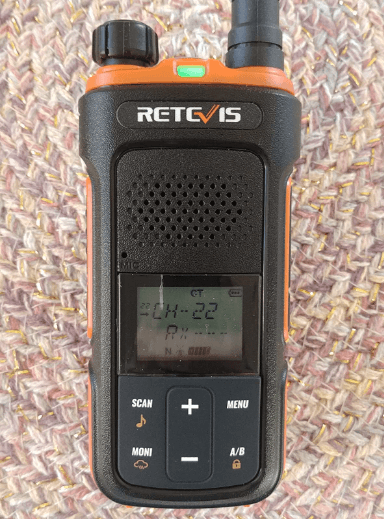 This is a very friendly GMRS handheld walkie-talkie for beginners who first use GMRS radio for farms. You can sue directly without programming, It has an LCD display and a half-keyboard design. The half-keyboard controls several of the most frequently used functions for farmers, such as scanning, monitoring, weather forecasting, and channel switching, plus the screen display, it is the most effective communication tool on farms without any electronic tools to support.
The Retevis RB27 GMRS radio uses a standard Kenwood 2 pin design, and accessories are very easy to obtain, which is very beneficial for farmers who need to wear headphones or a microphone. 8 GMRS repeater allows you to connect your farm's GMRS repeater, compatible with your other GMRS.
"The squelch is better configurable to not block lower power transmissions. It works much better at 20-30 miles from the farm repeater." John Spears
Retevis RT76P GMRS hanheld radio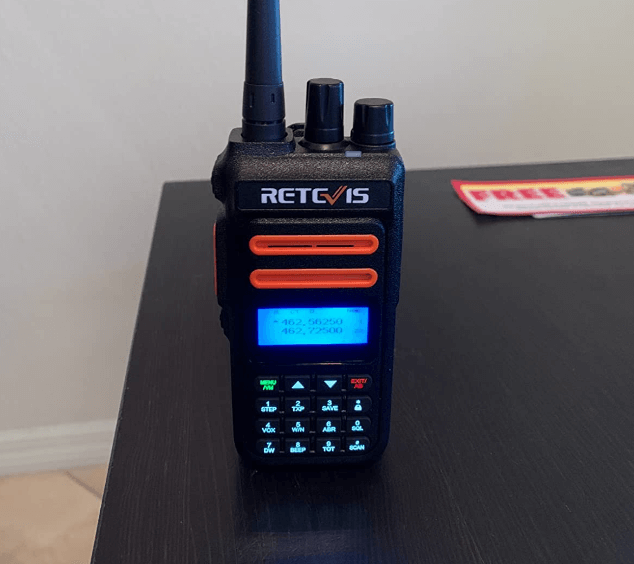 This is a handheld GMRS walkie-talkie with a full keyboard and LCD display design, it has all the basic functions to meet the call and setup needs of farm communication.
The DTMF upgrade function of RT76P can realize single calls, group calls, and all calls, which is very useful for communication management of large farms. If you need to manage the communication of farms in groups, then the RT76P GMRS walkie talkie is undoubtedly the best s Choice.
"I was very impressed with the quality of the product and the performance. I have a large farm and there was no trouble in transmitting and receiving transmissions. I liked it so much I bought another one. The best part is it was very easy for my wife to use." John M.
Retevis RB23 Waterproof GMRS handheld Radio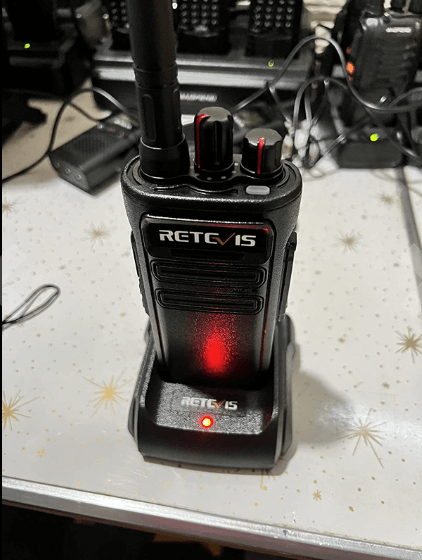 The complex working environment of the farm determines that you must use an extremely sturdy walkie-talkie. In the agricultural bank, you may wear heavy work gloves and need a handsfree walkie-talkie to meet instant communication; the uncertainty of farm work may If the walkie-talkie is accidentally dropped, you need to make sure that it can be used normally when you pick it up; your walkie-talkie needs to be prepared at any time for the stormy weather that outdoor farming must face. The Retevis RB23 IP67 compact and simple GMRS radio can easily help you cope with various farm environments.
the 1~9 level squelches 0~9 level VOX, making your farm communication more clear. One-key scanning function, local and remote alarm functions ensure the safety of farming.
"Out of the box is able to run with standard GMRS channels and can be programmed for more including repeater channels. With the wireless cloning, you program one radio and transfer amongst your others easily. Getting this product with a multi pack you can outfit your friends or family right out of the box! " Greg S
This is our professional recommendation based on customer feedback and the functions of Retevis GMRS radio. If you have any troubles when choosing GMRS radio, please contact us freely: info@retevissolutions.com