Retevis RB86 Mobile GMRS Radio, with NOAA function, IP67 Waterproof and dustproof, large screen and Loud volume, very fit for farm tractor communication in this planting season.
What are the features of Retevis RB86 mobile GMRS radio for farm tractor communication?
For Retevis RB86 mobile gmrs radio, here are the features firt for your farm planting:
IP67 waterproof and dustproof
Retevis RB86 mobile GMRS Radio with IP67 waterproof and dustproof function, It is very suitable for the outdoor environment of the farm. Retevis RB86 GMRS radio can be used normally on rainy days, and it can also communicate normally in rainy and humid environments. For the planting season of the farm, farmers usually need to complete outdoor work such as arable land at the same time on rainy days. At this time, the RB86 GMRS radio can completely guarantee that your call quality will not be affected.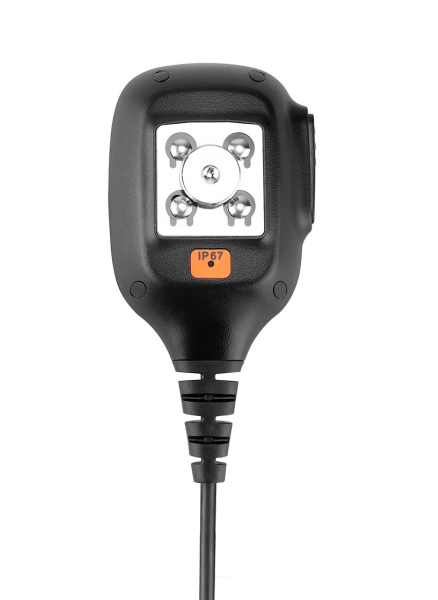 NOAA function
Retevis RB86 mobile GMRS radio with NOAA function, it allows you to receive NOAA weather information in a timely manner in the tractor, and make timely adjustments to farm activities. You can plan the time of arable land and planting before the rainy day, so as to use rainfall to avoid irrigation, thereby improving the efficiency of the farm. , For farmers, NOAA is an essential function.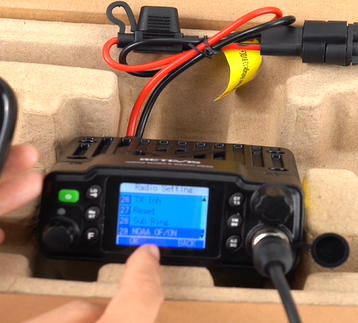 20W high power, long range GMRS radio
Retevis RB86 Mobile GMRS radio has 20w high power, for the farming environment, when you use the RB86 in a tractor because the use environment is relatively empty, it can reach a distance of up to 6 miles (Reference distance, the specific distance will be affected by the use environment, terrain, and other factors). It can fully meet the communication needs of medium and large farm tractors.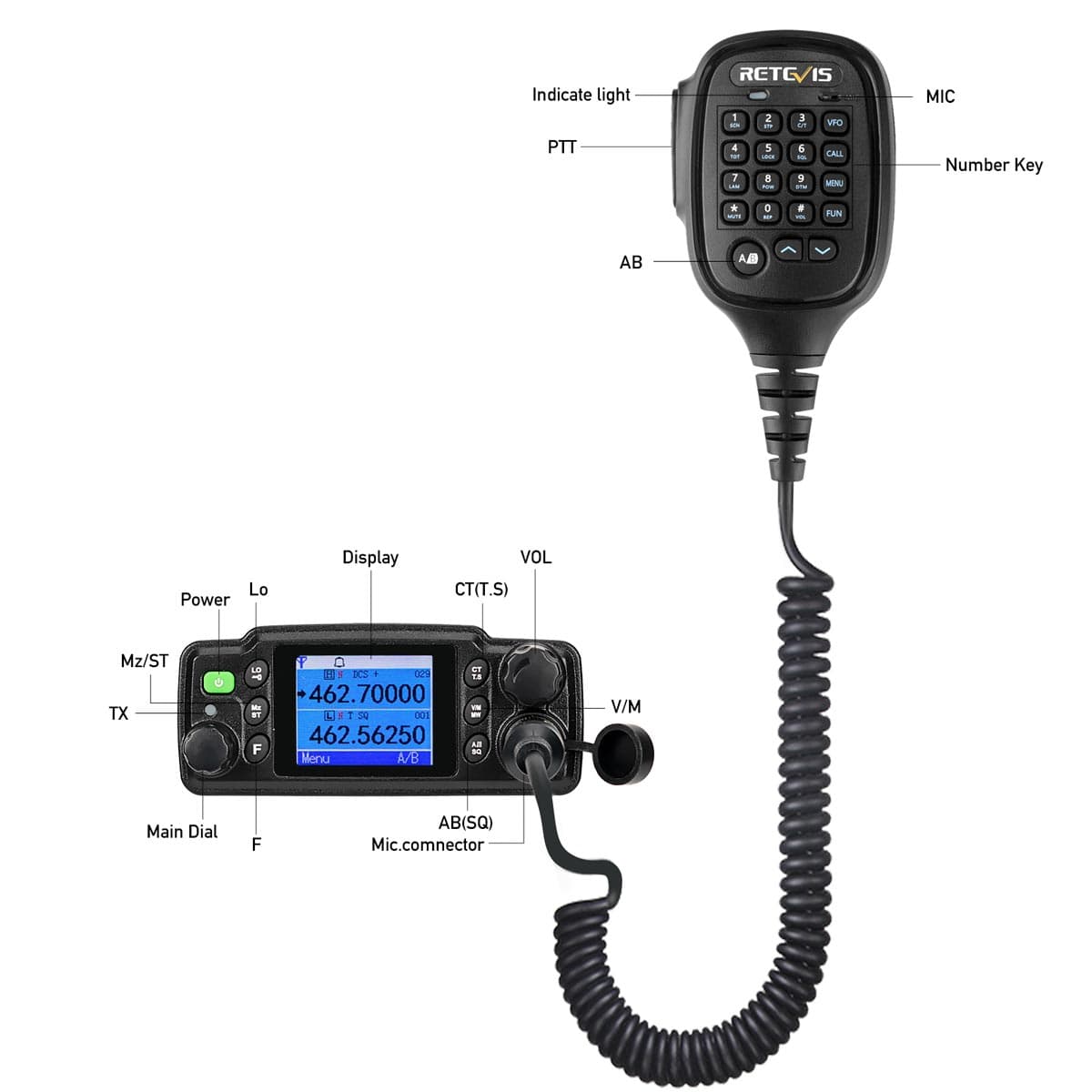 30 GMRS channel, support connect GMRS Repeaters
Retevis RB86 include 30 GMRS channel, The last 8 channels allow you to connect to GMRS repeaters. You can connect to nearby GMRS repeaters or your own GMRS repeater to get a longer distance.

retevis RB86 mobile gmrs radio 8 channel support connect gmrs repeaters
Loud volume
Retevis RB86 Mobile GMRS radio has a very large volume, facing the heavy environmental noise of tractors, Retevis RB86 mobile GMRS radio can also bring you clear calls.
Color LCD display, large font
Retevis RB86 mobile GMRS radio with color LCD display, large fonts, full keyboard microphone, can bring a good visual experience to tractor drivers.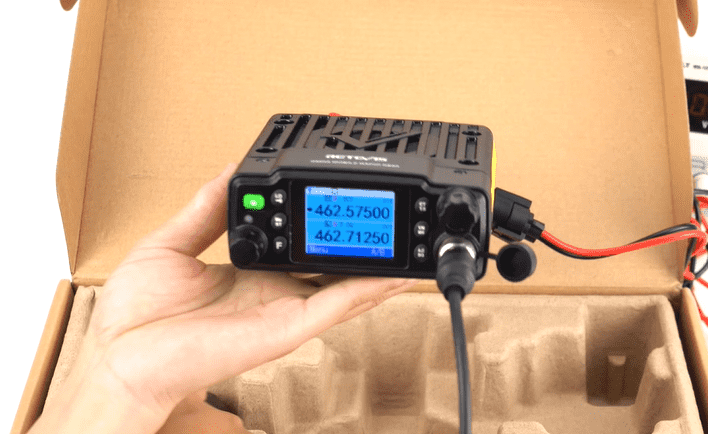 Retevis RB86 mobile GMRS Radio can help tractor drivers keep conmmunication with the outside numbers in this farm planting season.For family farms, Retevis RB86 mobile gmrs radio is the best choice for farm conmmunication.
A glance at Retevis RB86 mobile GMRS radio
If you are interested in this Retevis RB86 mobile GMRS radio, welcome to order from Retevis Solutions, order link:
Retevis RB86 20W IP67 waterproof Farm GMRS radio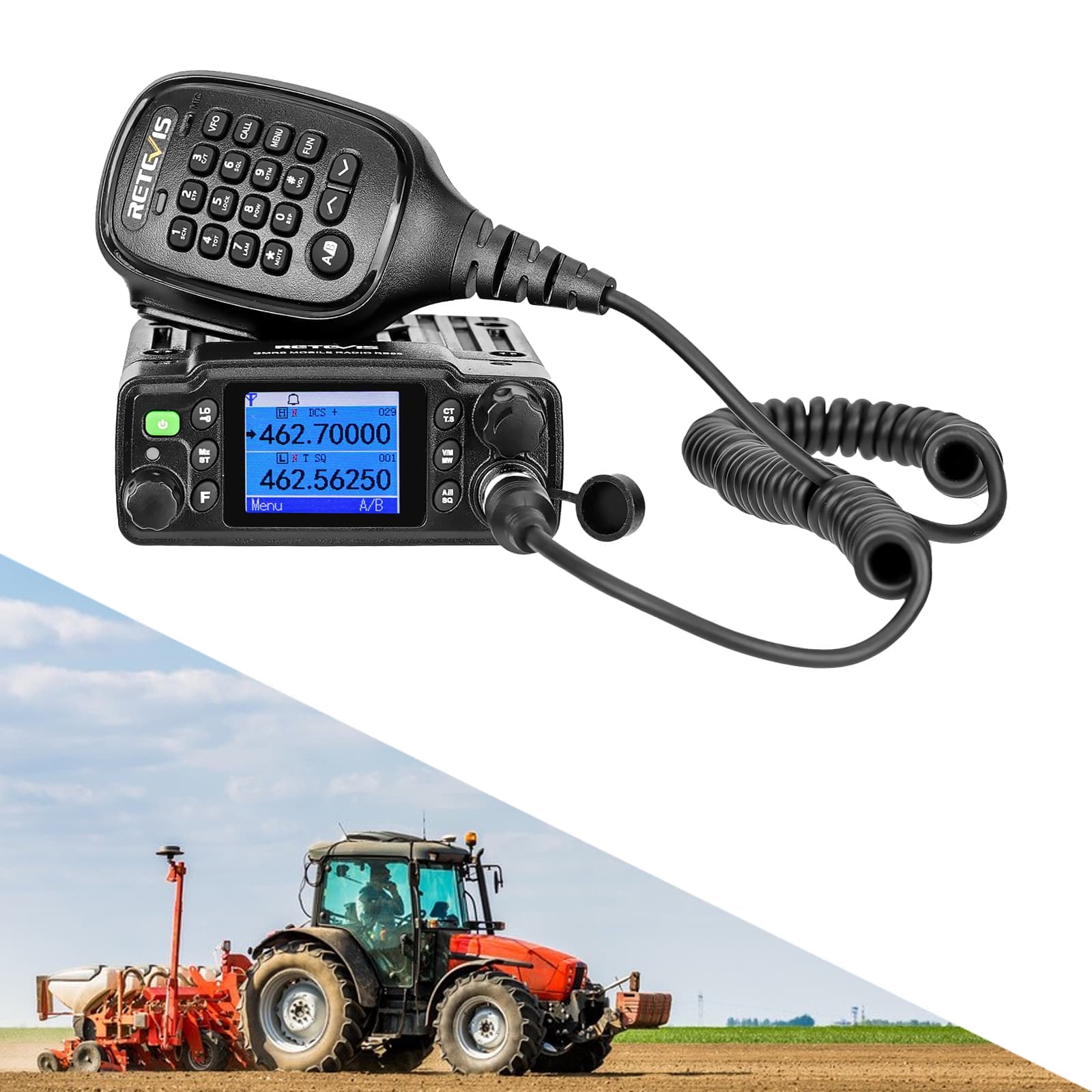 Retevis Solutions focus on supplying Long Distance GMRS radio and long range radio solutions, if you need any help, welcome to contact us: info@retevissolutions.com.