The walkie-talkie is an important tool for farm and ranch communication. In the beginning, CB radio was widely used in agriculture, and many farms even equipped their workers with FRS license-free walkie-talkies to meet communication requirements. However, in recent years, we have found that CB radio and FRS radio is gradually replaced GMRS radio in agriculture, and GMRS radio has gradually become the mainstream of farm communication.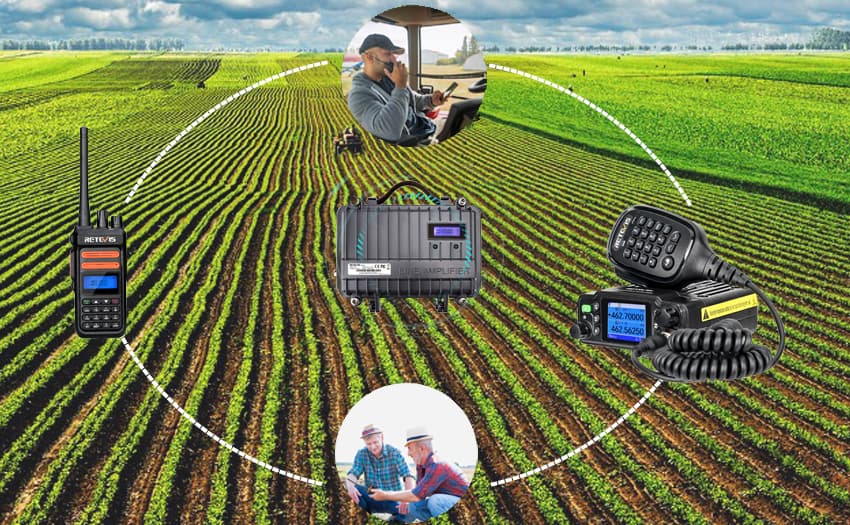 Why Must Use GMRS radio for your Farm and Ranch? before you make a decision, you need to first understand what advantages GMRS radio has over CB radio and FRS radio? Why are more and more farmers and ranchers discarding license-free FRS walkie-talkies? but choose GMRS radio that needs to pay for it?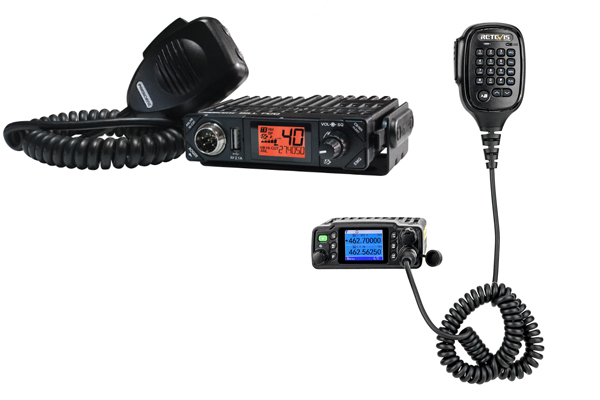 TRACTOR_B1 CB radio and Retevis RB86 GMRS Radio
Features of GMRS radio compared to CB radio and FRS radio
What are the features of FRS that make more and more farmers and ranchers choose it?
GMRS radio long talking range than CB radios and FRS radios
GMRS radios supply Long talking range than CB radios and FRS radios. Compared with CB radio and GMRS radio, the FRS walkie-talkie has the closest communication distance. Compared with CB radio commonly used in traditional agriculture, GMRS hand-held walkie-talkie allows 5W high power, and Mobile radio allows 50W high power. GMRS radio can bring a longer communication distance to the farm to meet the long-distance communication needs of large farms. You can choose GMRS radio for your farmworkers, and choose GMRS mobile radio for farm vehicles such as tractors, combines, RTV vehicles, You can even add GMRS relays to get a complete farm communication solution when you think the distance is not enough, GMRS radio is the best choice.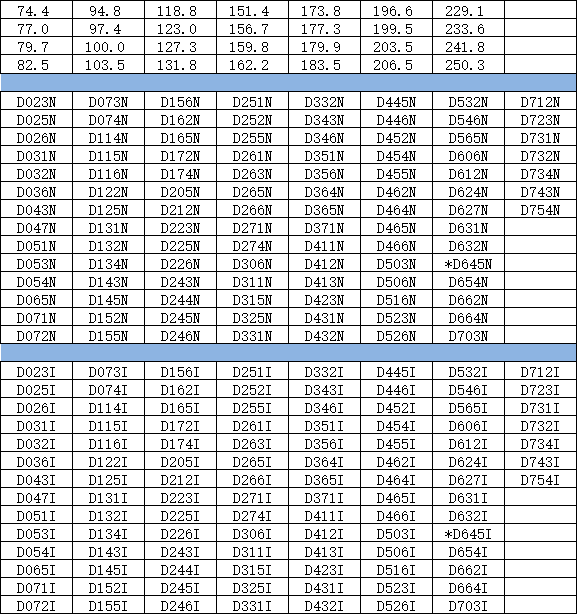 Retevis gmrs radio ctscc dcs bring you more private calles
GMRS radios supply more secure and private calls than CB radios
If you need to build closed-network communications for your farm and ranch, in other words, you only want to talk amongst you and people you know, rather than people you don't, GMRS is undoubtedly the best choice. CB radio traditionally used in agriculture gives you access to anyone else who has a CB, although you can also use GMRS to talk to everyone, GMRS radio is different in that it's not as widely used as CB, And features are built into GMRS radios to allow "private" channels. You can be as needed without being disturbed by anyone with CB, which is very important for building a privacy-closed farm communication system. This not only improves the efficiency of farm communication but also ensures safety.
GMRS radios are more convient for farmer and rancher than CB radios and FRS radios.
Compared with CB radios that need FEET tall antennas, GMRS radios can work effectively off of an antenna that's only INCHES tall, also GMRS radios do not require large metal objects, these make GMRS has been the most common solution for farming and ranching communications in recent years.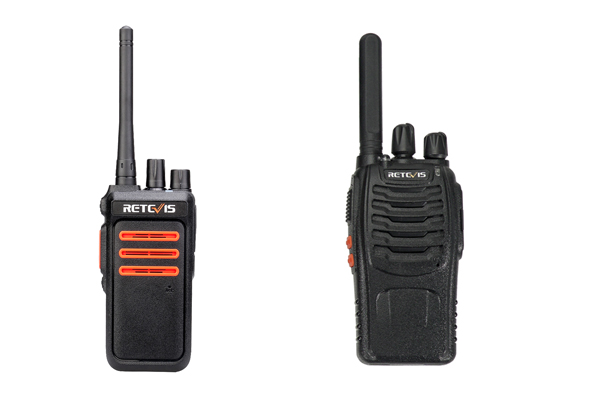 Retevis RT76 GMRS handheld radio and H777 FRS license free radio
Compared with FRS license-free walkie-talkies, GMRS radios can not only provide agricultural workers with a longer call distance, but GMRS radios often have more personalized and functional settings, which can meet the multi needs of farmers and ranchers.
Retevis GMRS radios for farm and ranch
Up to now, Retevis has launched 11 handheld GMRS walkie-talkies, 2 GMRS mobile radios, and one GMRS repeater to meet the needs of agricultural communication. Our 11 handheld GMRS walkie-talkies have been made according to the needs of agricultural different usings. Individually designed and functionally differentiated, you must can get the best GMRS radios that can meet your farm communication needs.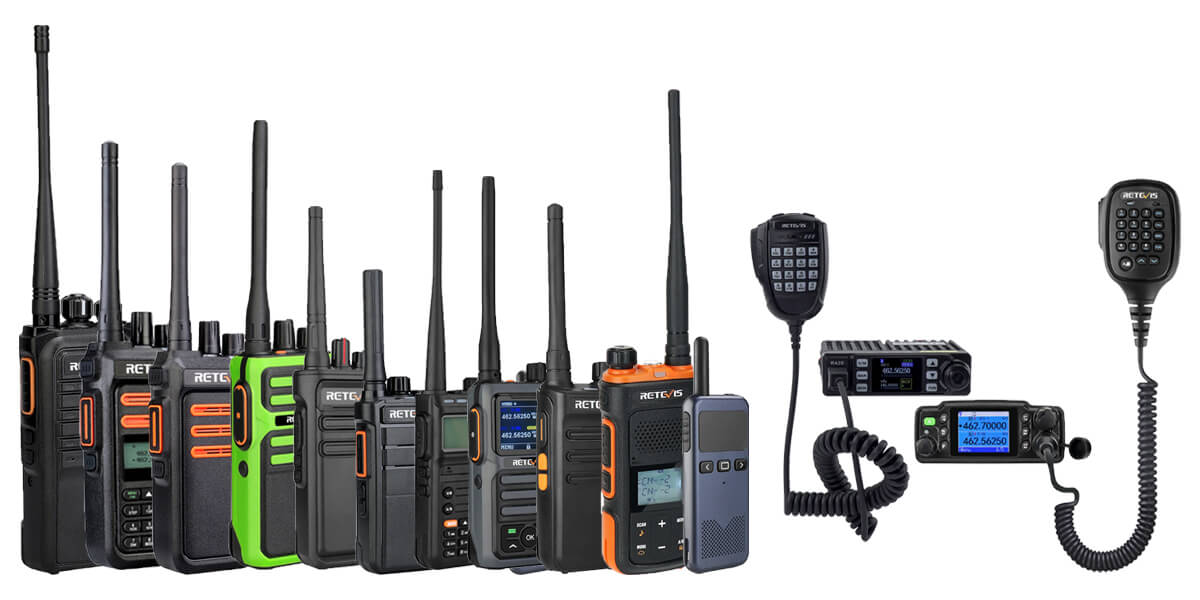 In recent years, GMRS radio has become the mainstream of agricultural communication. If this is a trend for you, it is also an important part of GMRS application scenarios. If you need to choose a suitable GMRS radio for your farm or ranch to meet your communication needs, welcome to visit Retevis Solutions to buy, or contact us for more help: info@retevissolutions.com.