If you're constantly experiencing call drops, dead spots, and no reply in your farm's radio communications, then it's time for your radio system to be upgraded.
On farms, radios are widely used for farm communication, and walkie talkies are the most common radio communication tool, more popular than cell phones. However, when using walkie talkies, especially on larger farms, there are often various problems with digital display, such as unstable calls, signal interference, communication blind spots, or the limitation of talk time due to limited power, and bad weather affecting the walkie-talkie normal use, etc. To solve these problems, you need to choose a suitable walkie talkie system according to the farm or the environment.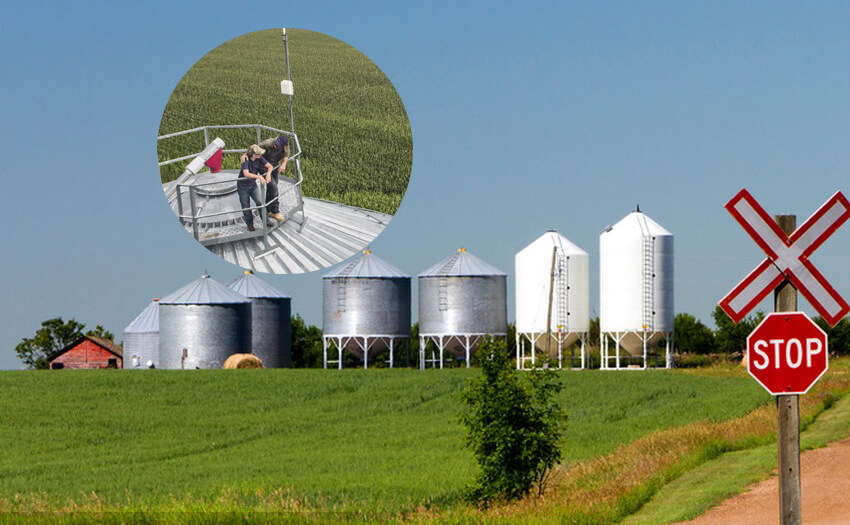 The Retevis RT97 and RB75 GMRS walkie talkie bundle is a high-quality long-distance radio communication bundle specially designed for the farm, it solves almost all the problems of farm radio communication for you.
Long Talking Range
As a 5W GMRS Walkie talkie, the Retevis RB75 itself can bring you more than 2.5 miles of talk range, plus the signal relay of the Retevis RT97 GMRS repeater, the whole radio system can bring you more than 9 miles of talk range, which can meet the call needs of medium and large farms and achieve full coverage of the farm without dead ends.You get long-distance, clear, high-quality farm calls.
24/7 hours repeater working support farming
Retevis RT97 GMRS repeater can work for 24/7, you can use it all the time to provide a continuous and stable radio communication environment for the farm.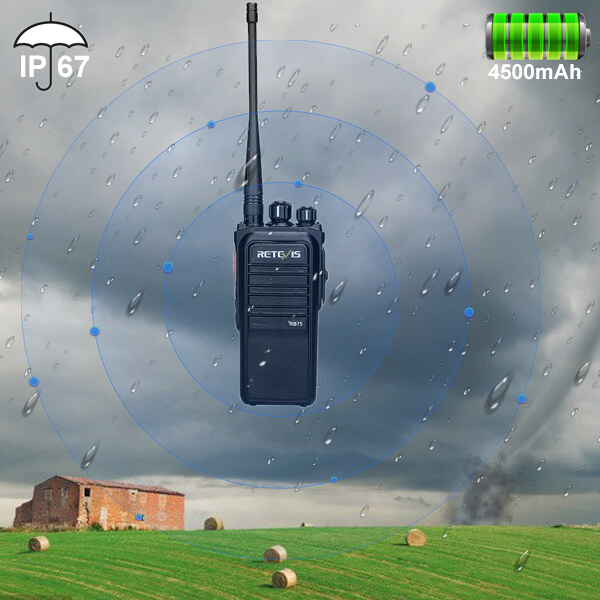 IP67 waterproof and dustproof specially designed for farms
Retevis RB75 GMRS walkie talkie Extremely sturdy appearance setting, full IP67 waterproof and dustproof, can adapt to the changing environment of the farm, whether it is rainy, snowy, or sandy weather, it can be used normally, providing stable and high-quality radio calls for the farm, and meeting the needs of farm operations need.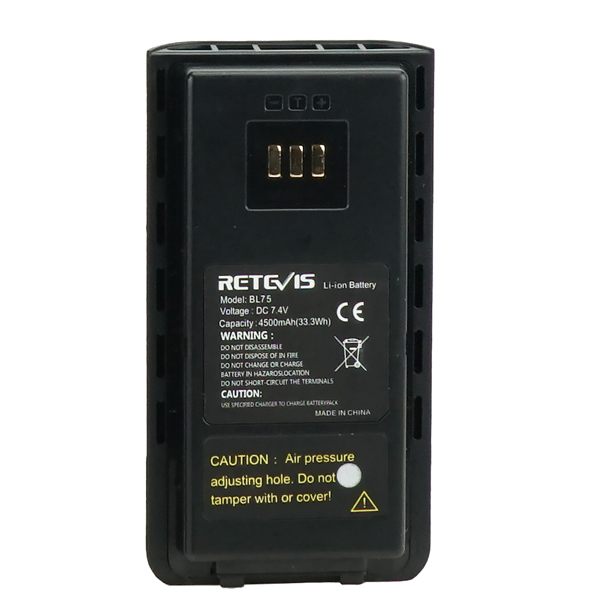 4500mAh super large rechargeable battery support all day communication.
There is no walkie-talkie that gives you more peace of mind than this one. It can satisfy your high-frequency calls all day long. You don't have to worry about the communication troubles caused by insufficient battery power. You can communicate at will, keep talking, and keep talking, don't worry, the RB75's large-capacity battery supports you.
Privacy codes bring you safe talking
Retevis RT97 and RB75 privacy codes can make safe and stable calls for you, avoiding the interference of your farm radio signal by others.
Create a clear and safe communication environment for long distances, ensure smooth communication on the farm, and then improve the efficiency of the farm and ensure safety, Retevis RT97 and RB75 GMRS walkie talkie bundle can bring you far more than expected results.
You can choose Retevis RT97 and RB75 GMRS walkie talkie bundle to build your farm radio system, upgrade your existing radio system, or build your own cordless system for specific groups of people on your farm.
Retevis RT97 and RB75 GMRS walkie talkie bundle order link: