Retevis RB75 GMRS two Way radio is a 5W handheld GMRS radio with FCC cetificate, it is IP67 waterproof and dustproof, with simple design, Rugged and Durable, very fit for farm long range communications.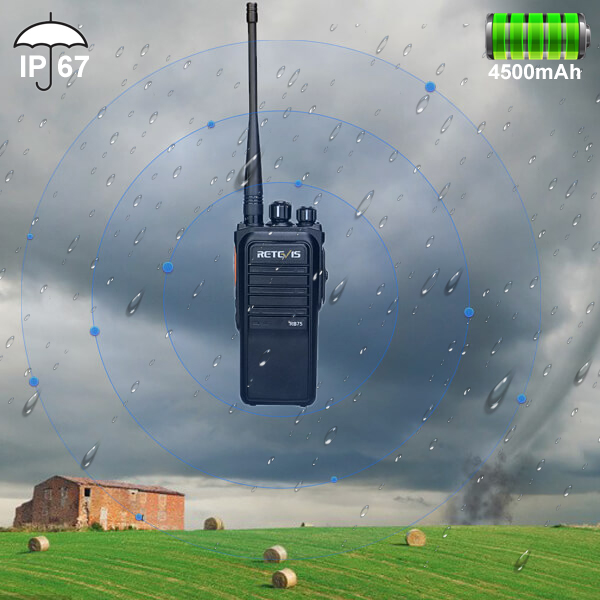 Retevis RB75 GMRS Radio for family farm use
We have compiled Retevis RB75 GMRS two way radio frequently asked questions, hoping to help you know more about it before buying it, or solve your problems.
Frequently asked questions for Retevis RB75 GMRS Two Way Radio

Retevis RB75 GMRS Radio functions
Q: What is the last function of RB75? it shows Voice Annunciation, Is it an alarm?
A: This is to play the role of reporting the number, that is, after selecting this, press the button, it will report the sound of the channel number
This RB75 GMRS Radio has no alarm function
Q: How large of the RB75 Battery?
A: Retevis RB75 GMRS Radio has original 4500mAh super large battery.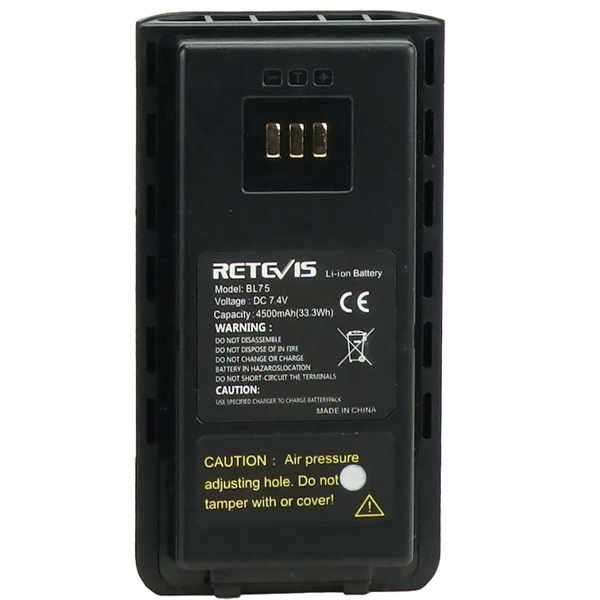 Retevis RB75 GMRS Radio original 4500mAh battery
Q: Is DSP available in most walkie-talkies? The RB75 has this, what is the benefit of it?
A: No, most radios do not have DSP.
It is a digital signal processing for the voice signal, which has the function of low power consumption and high fidelity
Complete the function of speech encoding and decoding.
The RB75 GMRS radio has this DSP, which can bring clearer and higher quality calls.
Q: Can RB75 be used in building fires?
A: Our RB75 GMRS Radio is not explosion-proof, and there is no problem with ordinary communication. Not suitable for the flammable and explosive environment, you can use it for family farm communications, family outdoor activities etc.
Q: Can the RB75 GMRS Radio be connected to a repeater? If it can be connected, are there 8 channels that can be connected?
A: Yes, the RB75 GMRS Radio has 8 channels can connect GMRS repeaters around you.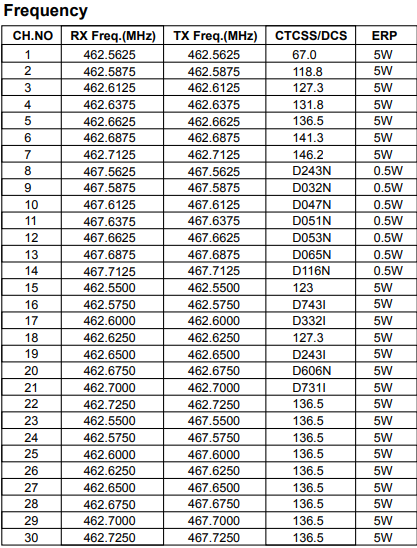 Retevis RB75 GMRS Radio factory settings
Q: What is the High and low means in power select?
A: high means 5W output power, which means a longer calling distance, low is 0.5w. YOu can set the power depend on your needs.
Q: Is RB75 GMRS Radio waterproof?
A: Yes, Retevis RB75 GMRS Radio is IP67 waterproof and dustproof.
Q: Is RB75 GMRS Radio antenna is detachable?
A: No, the antenna of RB75 GMRS Radio is fixed.
Q: Can I use it out of box? need I program before use?
A: Yes, you can use Retevis RB75 GMRS Radio out of Box, no need program.
Q: Where Can I get the software for Retevis RB75?
A: You can get the software from the link: https://www.retevissolutions.com/rb75-gmrs-radio#A9214A-C9034A
In the download Part: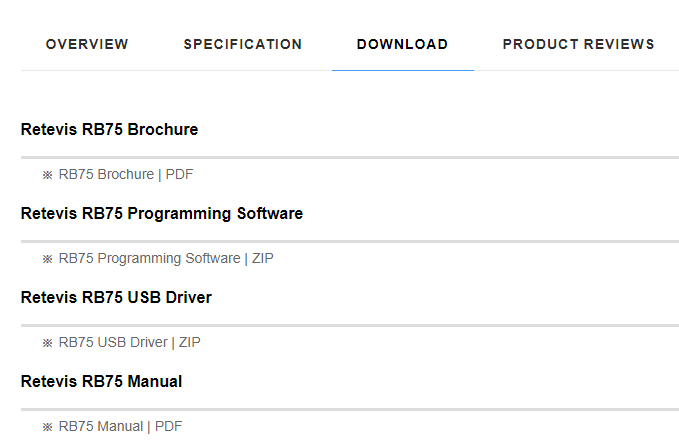 Download Retevis RB75 GMRS Radio software
Shop Retevis RB75 GMRS Two Way radio for your family farm