GMRS and FRS are two main types of handheld radios in the United States, Family Radio Service also know as FRS, and General Mobile Radio Service also know as GMRS. These two types of radio differ in a number of ways. Before making a decision, you must first understand the difference between GMRS and FRS. For details, you can browse our other blog: What is the difference between GMRS and FRS?
After understanding the difference between GMRS and FRS, we can start from the need to determine whether we should choose GMRS or FRS. Here are some answers to questions for how to choose GMRS or FRS to help you narrow down your options.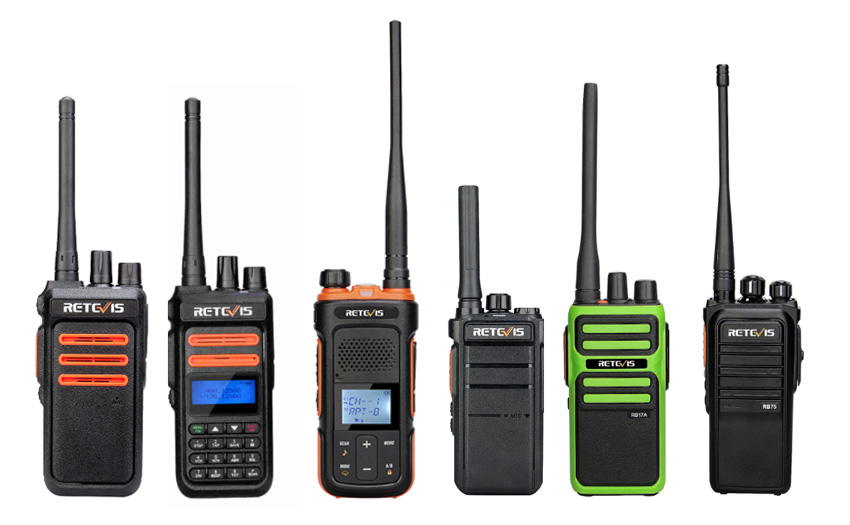 What kind of work do you use for the radio? business or Individual or family?
If you do not have a plan to obtain a radio license, for the time being, you can choose FRS walkie-talkie, because it is completely exempt from the license and has no restrictions on the people who use it. However, it needs to be limited by the lower power of FRS walkie-talkies. Just as FCC regulations, the power of FRS walkie-talkies cannot exceed 2W, that is, the maximum communication range in the urban area is only about 2.5km.
If you want a long distance and provide a dedicated radio system for your business, it is recommended that you apply for a
Private land mobile radio service (also know as PLMRS), which is specifically for business, public safety, and government support. The radio service system can provide a longer talking distance.
If you don't want to spend too much money and want to choose a GMRS system to get a longer call distance at a lower cost, GMRS is not completely unusable, but for commercial purposes, every individual who operates a GMRS walkie-talkie has The operating certificate must be obtained in accordance with FCC regulations. Please note that the applicant must be an individual, and GMRS does not allow applications in the name of a commercial organization. However, individuals are allowed to apply for GMRS operating certificates for commercial use. That is, all people who need to operate GMRS walkie-talkies in your business work need to apply for their own license, unless they have immediate family relations, because of FCC regulations, "If you receive a license, any family member, regardless of age, can operate GMRS stations and units within the licensed system" [fcc.gov]. Compared to building your own dedicated radio system for long-distance calls, you can compare whether the GMRS license is issued for a period of 10 years by the FCC, The fee is $35 for all applicants)
For Individual and family use, such as hunting, family outdoor activities, camping, etc. If you don't want to spend extra money to obtain a license, then we recommend that you choose FRS walkie talkie.
But if it is For Individual and family use and you want to get a longer distance, then Retevis Solutions recommends that you choose GMRS walkie talkies because compared to 2W FRS walkie-talkies, 5W GMRS walkie-talkies can have a longer distance, and You can equip your GMRS walkie-talkie with a high-gain antenna or connect a relay to get a longer distance. At this time, your long-distance needs, compared with the annual certificate fee of 35US dollars, money is not so important, right?
Retevis Solutions focus on supplying long range walkie talkies and radio solutions, to get more tips on how to choose the right radio, welcome contact us: info@retevissolutions.com.