The General Mobile Radio Service (GMRS) is a licensed radio service that uses channels around 462 MHz and 467 MHz. Compared with FRS, GMRS can get a longer call distance and allow connection to repeaters, the FCC expanded GMRS to also allow short data messaging applications including text messaging and GPS location information. Therefore, in addition to the very low requirements for applying for a GMRS license, GMRS is being welcomed by more and more people, so do you know how to obtain a GMRS license?
Today, Retevis Solutions will help you know how to ger a GMRS license step by step:
Step 1: Create a new ULS in fcc.gov, if you already have a ULS account, you can skip this step.

You need to answer some questions before proceeding, according to your situation, select the corresponding option, click "CONTINUE", then you can fill out an application with your name, address, password, etc,

Note: Please read the regulatory requirements at the bottom of the form in detail, and follow the actual situation. Items with * are required.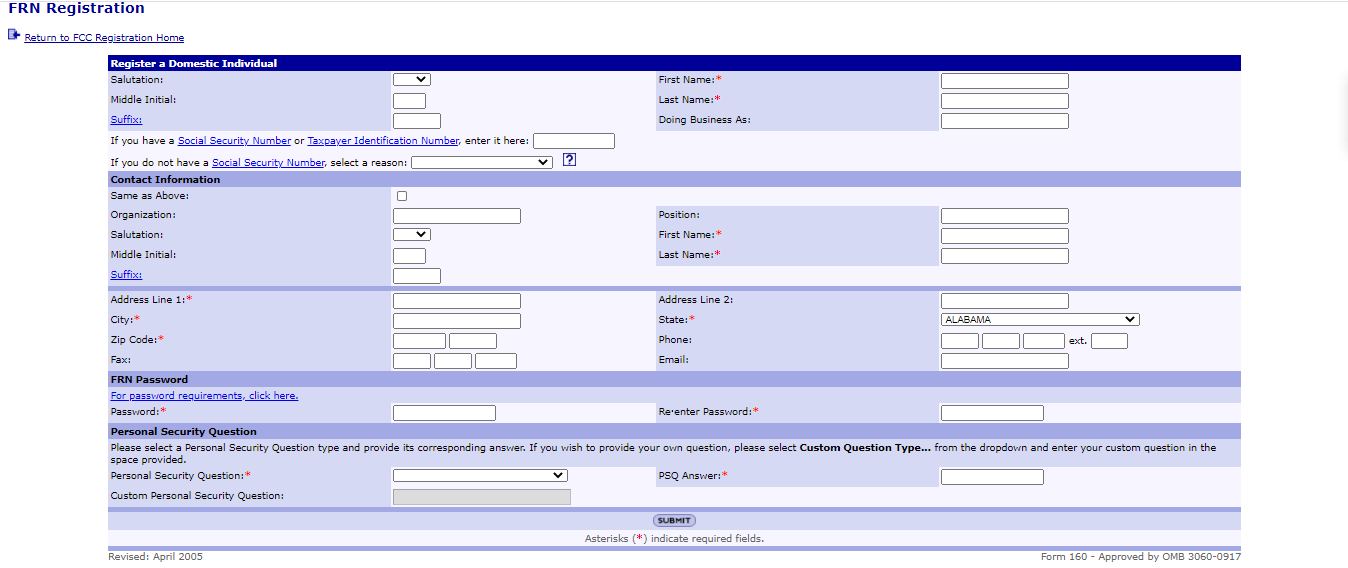 Step 2, After creating an account, log in to ULS. If you already have a ULS account, you can proceed directly to this step. LOG IN ULS HERE.
Use your existing FCC Registration Number (FRN), or the one provided after completing the first step.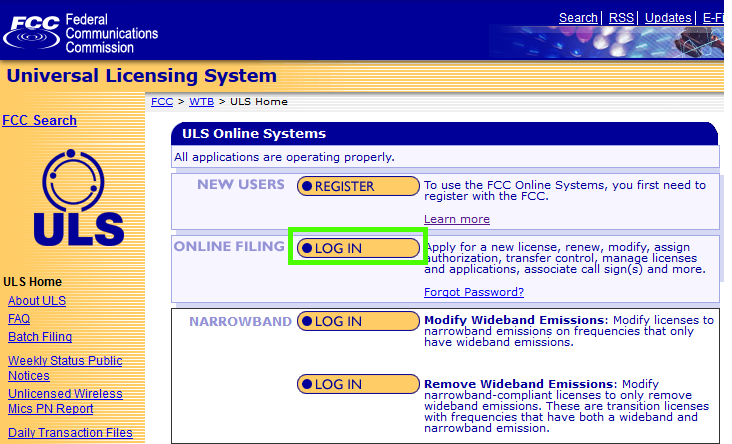 You will see your current license and the license you have applied for when you log in, as shown in the figure below: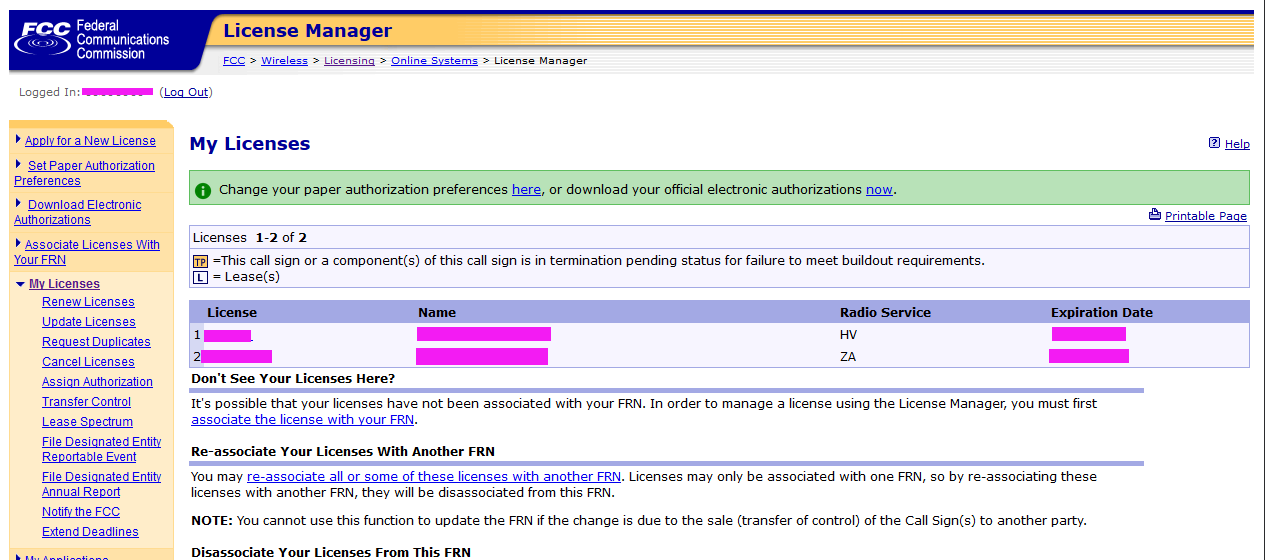 Step 3, Click "Apply for a new license" on the left to start applying for GMRS license.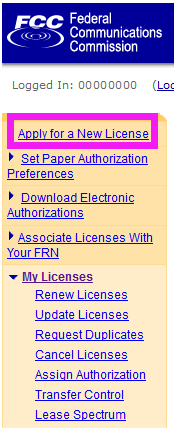 select "ZA-General Mobile Radio Service" from the very bottom of the drop-down menu and click "CONTINUE".
Then answer the applicant's questions on the new page according to the actual situation(Most people can choose "No" directly) and click "CONTINUE".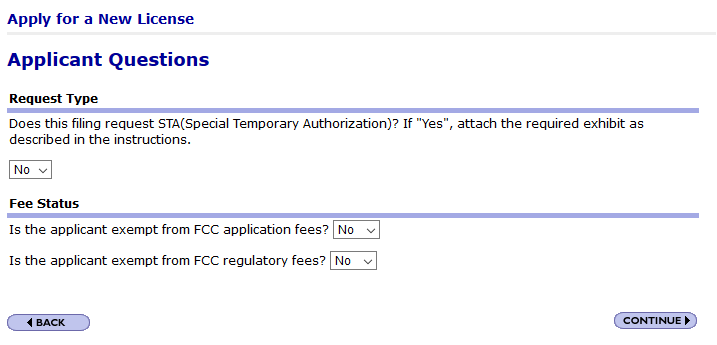 On the new page, fill in the licensee name and address, after complete, click "CONTINUE".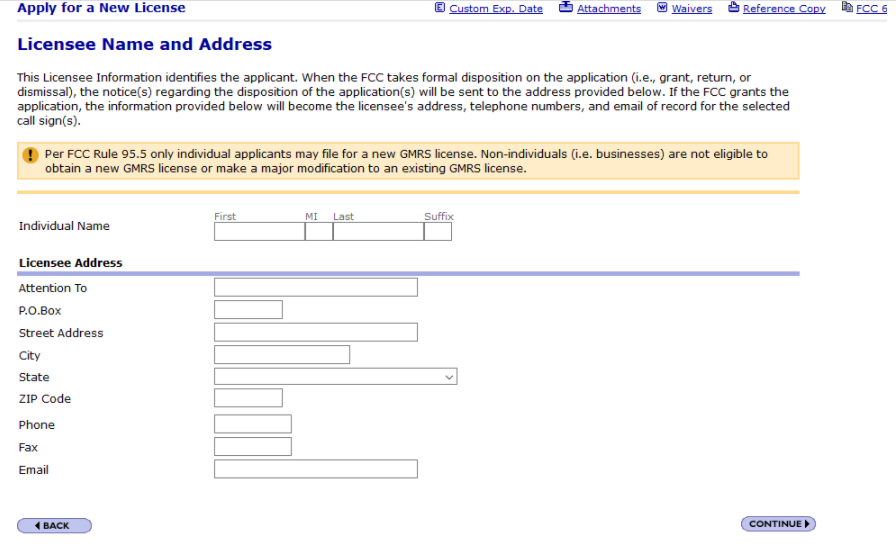 Step 4, Answer Basic Qualification Information, then click "CONTINUE".

Then there will a screen that shows the summary of the application, please verify all the information supplied is correct, and click "CONTINUE TO CERTIFY." there is also a fee note in the right.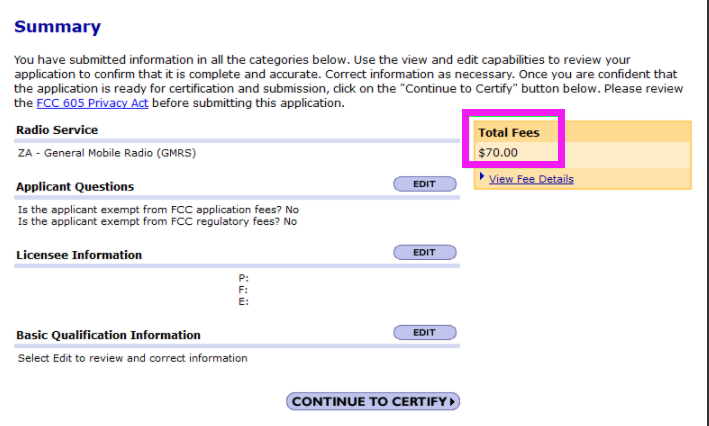 Step 5, Submit the application.
Before submitting the application, you can read all certification statements. These statements outline the rules that you agree to follow as a GMRS license holder. After confirming that there is no problem, electronically sign the application and submit(Click"SUBMIT APPLICATION"):

When you submit your application, you will be prompted to complete the payment by the system. After that, you can wait for your GMRS license, usually, you can find that your application appears in the ULS application search about one or two working days after submitting your application. If you make a mistake in your application-don't worry! You can file an amendment to the application.
You can also check the "Applying for a New License in the Universal Licensing System FAQ" for more information about the application process for FCC licenses.
Usually, you can receive your call sign in about two weeks. Before this, you still cannot operate GMRS.
Step 6, Receive your call sign and download the authorization file.
In the Common License System, When you can see your call sign under "My Licenses", it proves that you can use GMRS legally!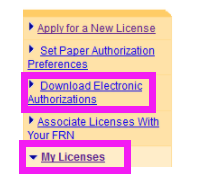 If you need to download or print a paper copy of the license authorization, please click "Download electronic authorization" above "My Licenses", Select your GMRS call sign from the "Filter by Radio Service" box and add it to the "Authorizations" to Download" box then click "DOWNLOAD".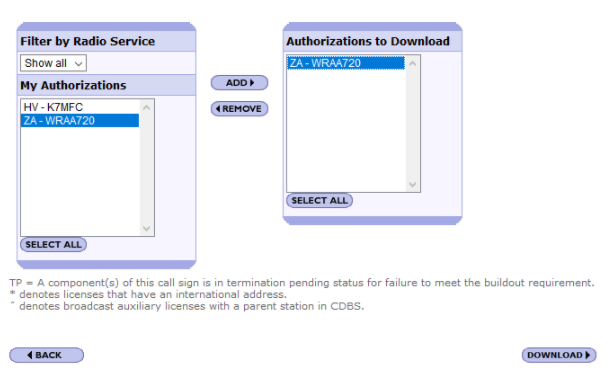 Then, all the GMRS license steps are successfully completed!
Retevis Solutions is a Retevis team that focuses on providing long-range walkie talkies and radio solutions. GMRS is our outstanding advantages, if you have any questions about GMRS, or need any help in radio solutions, welcome to contact us: info@retevissolutions.com.