In the last issue, I introduced three two way radios under $30. In today's issue, we will take you to learn about the well-received walkie-talkies between $40 and $50! We also introduce performance and features in order of price from low to high.
Inexpensive and easy-to-use two way radio recommends the second issue
There are many comments from customers who have already purchased in the article, let's take a look!
RB17A Long Range Hiking GMRS Walkie Talkie
RB17A ($41.99) is a GMRS two way radio that is very suitable for mountaineering, hiking and skiing. The unique green design is very conspicuous and easy to spot. 5w output power, longer transmission distance. One-button alarm function (remote/local alarm) provides you with safety guarantee. 0-9 squelch level, you can hear the voice of your teammates clearly even in a noisy environment. 2200mAh high-capacity battery and USB charging base, it can be easily charged when going out.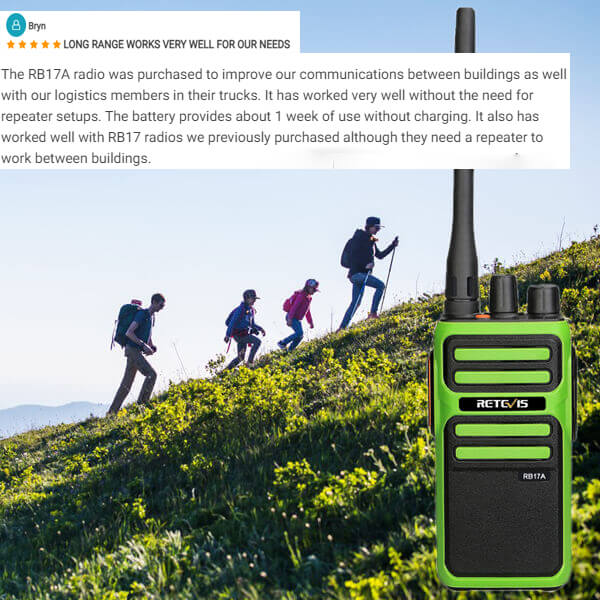 RA85 Long Range Portable GMRS Two Way Radio
RA85 ($44.99) is a portable gmrs two way radio suitabling for family farms, ranches and daily communication. The output power of 5w guarantees the transmission distance. The design of the full keyboard makes the operation more convenient, and even amateurs can get started quickly. Side buttons can customize NOAA, monitor and flashlight lighting functions.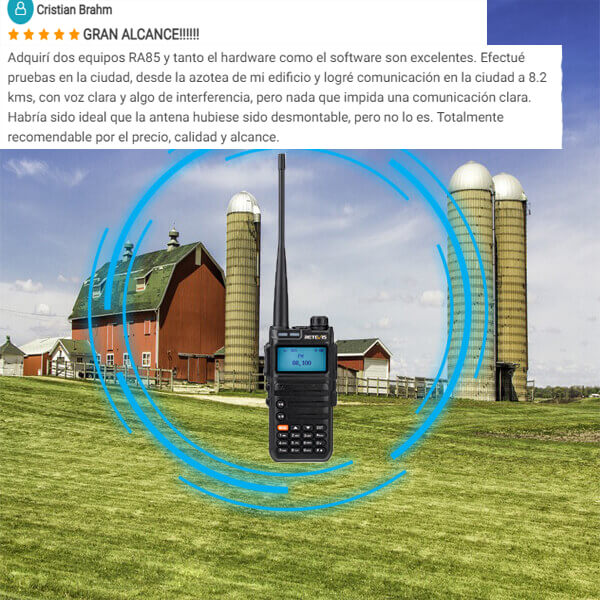 RT76P NOAA GMRS Handheld Radio
RT76p ($46.99) is a professional gmrs two way radio, suitable for large farms, ranches and outdoor operations, improving work efficiency. Full keyboard design and LCD display. 11 NOAA weather forecast channels, DTMF function can realize group calls, adjustable bandwidth and emergency alarm function.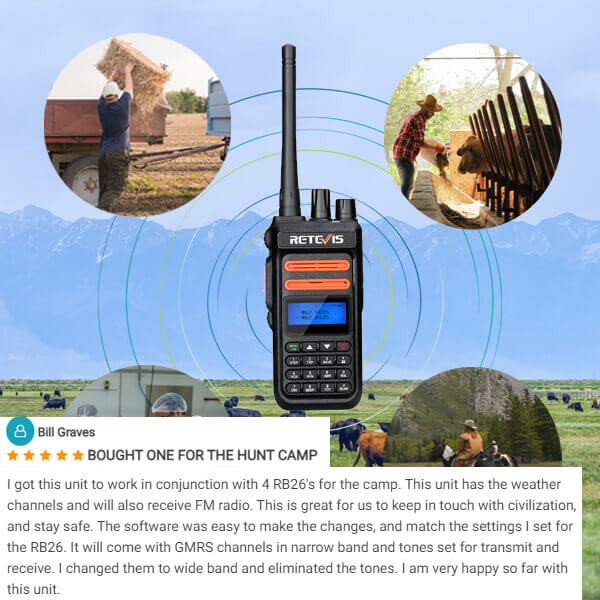 RB23 IP67 Waterproof GMRS Handheld Radio
The RB23 ($49.99) is an IP67 waterproof Rugged GMRS handheld Radio, suitable for large farm ranches and outdoors in harsher environments. 1800mAh large battery for 18 hours of normal use and 96 hours of standby. 5w output power, compatible with FRS and GMRS radios, the shell is made of hard and sturdy material, which is more resistant to falling.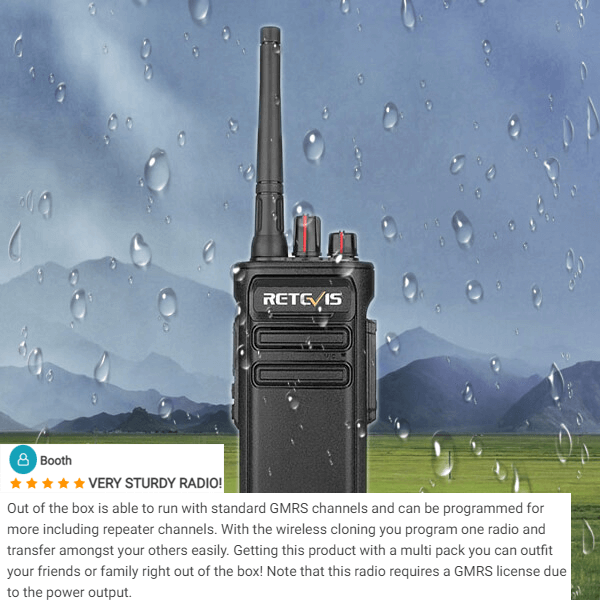 Are there any of the four two way radios that I introduce to you today? For farm and ranch communication, outdoor camping and cross-country, you can find suitable walkie-talkies here! What are you waiting for, click on the picture to buy now!