As the temperature continues to rise and summer is approaching, it is a good time for outdoor off-road adventures. Good equipment can help you explore the world better and safer. Retevis is always with you! It is your good partner and good accompany!
How to choose Retevis GMRS Mobile Radio for summer travel
Today's article will recommend three GMRS Mobile Radios to you that RA87, RB86 and RA25 respectively. From the price, features, function and other aspects to show you. Friends.Let's watch it together!
RA87 40W GMRS Mobile Radio
RA87 is the most powerful among Retevis' existing GMRS Mobile Radios. RA87 has a minimum of 5w and a maximum of 40w. The maximum distance can reach 20 kilometers. The Retevis RA87 extends the communication distance for your adventures.
RA87 also has programmable hand microphone function keys function. RA87 is a full keyboard design. Through the cooperation of keyboard and display, you can program Mobile Radio more quickly and conveniently without using a computer. This design is more suitable for outdoor use scenarios.
The LCD backlight adjustment of RA87 can adjust the color of the backlight according to factors such as light in different outdoor scenes. At the same time, the dual-frequency display makes it easier to grasp the status of the mobile radio.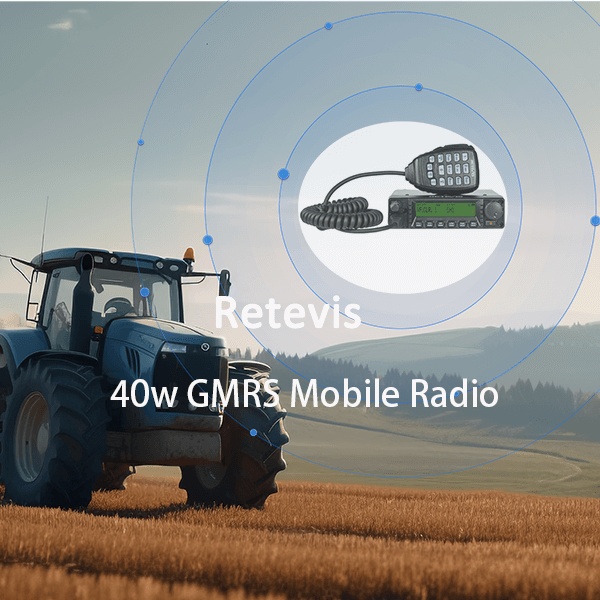 RB86 IP67 Waterproof GMRS Mobile Radio
RB86 is a 20w GMRS Mobile Radio, which can reach a distance of 10 to 15 kilometers in an outdoor off-road environment with few obstacles. 20w is enough for daily using.
For harsh and humid outdoor environments, the IP67 waterproof performance of RB86 will perform better.
The RB86's 7 NOAA Weather Alert channels always helps you be prepared for inclement weather. And the volume of the RB86 is also very loud. It can be heard more clearly in a noisy environment.
The emergency alarm function provides as much help as possible to protect your safety when you need help.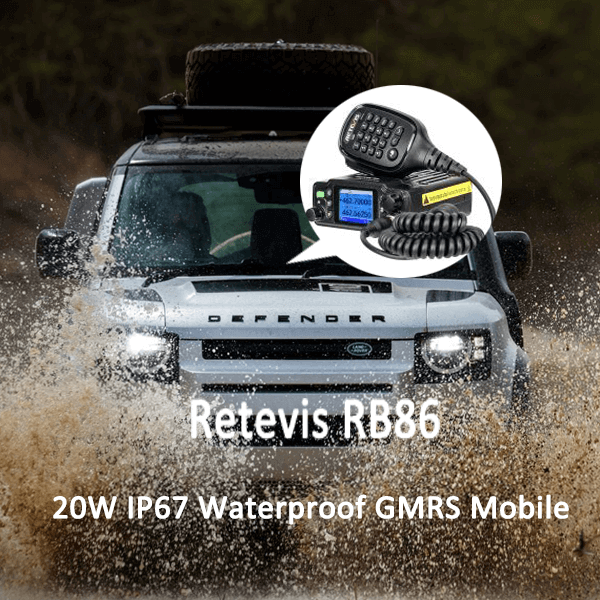 RA25 20W GMRS Mobile Radio
RA25 20w GMRS Mobile Radio is a long talk range, which meets the distance requirements of daily communication.
With the cigarette lighter, plug and play, saving your installation time. The mini compact design does not take up space in the car.
Simple operation, easy to use. If you don't need a lot of additional functions or you are a novice, then RA25 is very suitable for you to try and use mobile radio.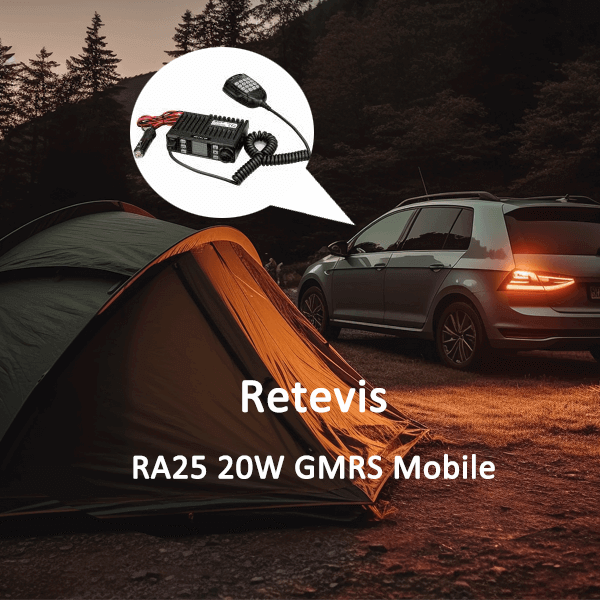 These three GMRS Mobile Radios introduced above are sorted by price from high to low. Not only are they easy to use off-road, they are also suitable for farms! Believe that there is always one suitable for you!
There are more packaged products waiting for you! Click on the picture for more details!