When we buy goods, we usually choose the one with high cost performance. What is a cost-effective commodity? In the case of cheap prices, the quality is also guaranteed. We did the same when purchasing Handheld Radio. Retsvis GMRS Handheld Radio is better quality and better price! We will recommend cost-effective Handheld Radio under $100 through a series of articles.
Cost-effective Retevis GMRS Handheld Radio
Today I bring you 3 Handheld Radios under $35. We will introduce Handheld Radio's price, features and functions one by one, there is always one that suits you! Let's take a look!
RB19P Ultra Thin Compact GMRS Walkie Talkie
The Handheld Radio costs $29.99. The 0.94-inch ultra-thin design, mini and compact appearance, and unique blue design stand out from the crowd of black models.
1.7-inch screen design, matrix diode display when switching channels, the display is clearer.
2000mAh rechargeable lithium-ion battery with power saving mode and low battery warning function to prolong the using time.
11 NOAA channels, USB-C charging method. Various functions are combined, which is very suitable for daily outdoor activities, agricultural communication, restaurants, hiking and other scenes. Very friendly to the elderly and children.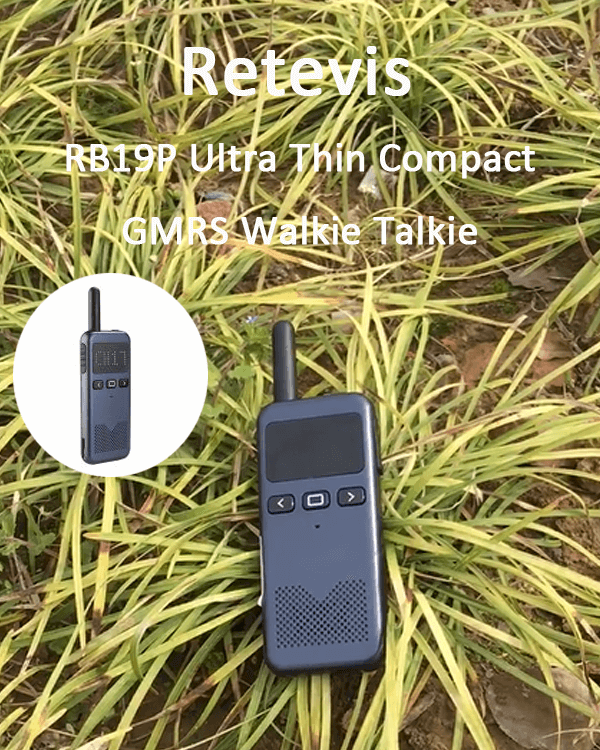 RB87 Easy Operate GMRS Radio
The RB87 sells for $28.99. It is a GMRS Handheld Radio with simple design and convenient operation. If you don't need cumbersome features, or if you're new to radios and want to try out Handheld Radio firstly, then this is the one for you.
With 5w power, the call distance is farther than that of FRS Handheld Radio, which is sufficient for daily use.
USB charging, charging is more convenient, and charging scenarios are more diverse. Wide and narrow band adjustable.
It is more suitable for use in medium and large family farms, pastures, and outdoor off-road to improve the efficiency of calls.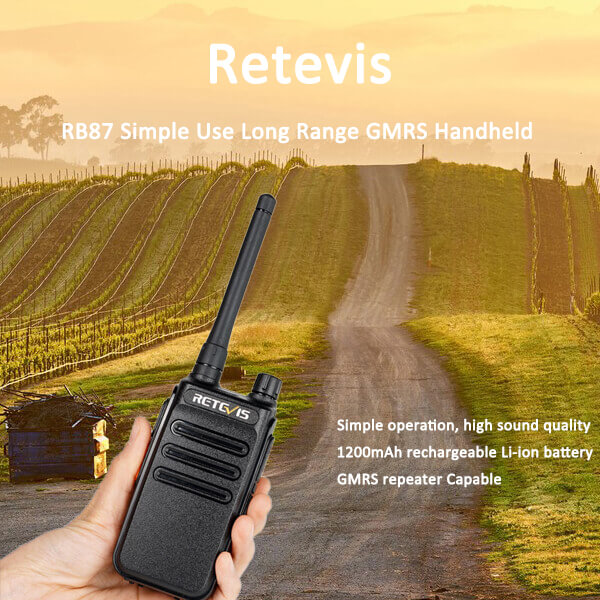 RB26 Powerful Torch Light GMRS Walkie Talkie
It sells for $27.99. It is a GMRS Handheld Radio with large aperture lighting, which can not only meet the communication needs, but also provide strong lighting.
RB26 is compatible with all Retevis GMRS Mobile Radios, and can also be used to make calls with other brands of FRS or GMRS after configuration.
2000mAh large-capacity battery, supports Type-c charging.That is more convenient charging.
The emergency alarm function protects your safety when you need help while camping outdoors.
It is very suitable for family farms or friends who love outdoor activities and camping.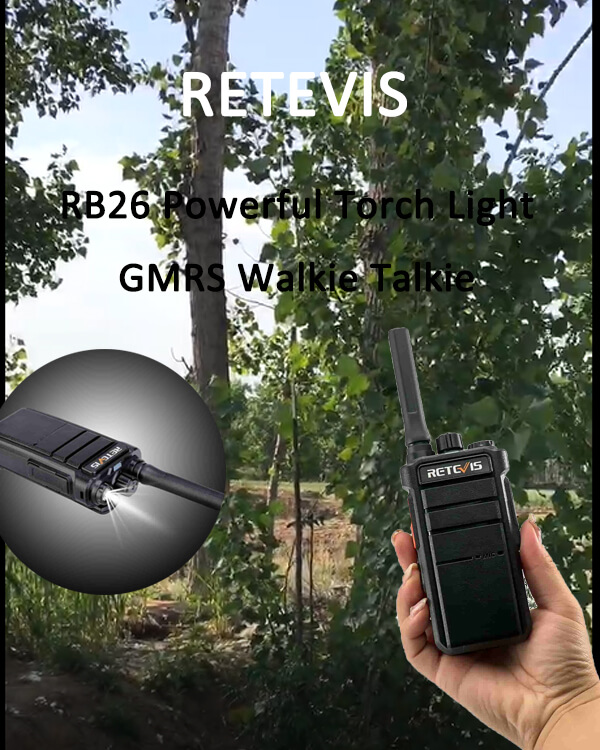 Although the price of these three models is low, the performance and functions have not been compromised because of the lower price!
What are you waiting for, come and buy your favorite walkie-talkie!