Retevis RA86 GMRS mobile Radio is a new member of the Retevis GMRS family. It has a mini compact host and an integrated control microphone. You can complete some settings through the microphone. Want to know which functions of the Retevis RA86 you can set through the microphone? Please refer to our Youtube video:
But sometimes, you also have to use programming software to complete some other settings, such as setting the connection to the repeater, setting more channels, etc. Today we will introduce the programming software of Retevis RA86 GMRS mobile Radio.
Find Retevis RA86 GMRS mobile Radio Software? Download it here👉 https://www.retevissolutions.com/ra86-gmrs-radio
In the download part:
Retevis RA86 GMRS mobile Radio Program Software Introduction
We introduce the software of Retevis RA86 from two aspects, function part and channel part.
First, the Channel Part
Retevis RA86 have 99channels,
Among them, channels 23-99 are reserved blank channels, and you can add new GMRS channels according to your needs to meet the selection of which communication frequency and channel communication with different subtones;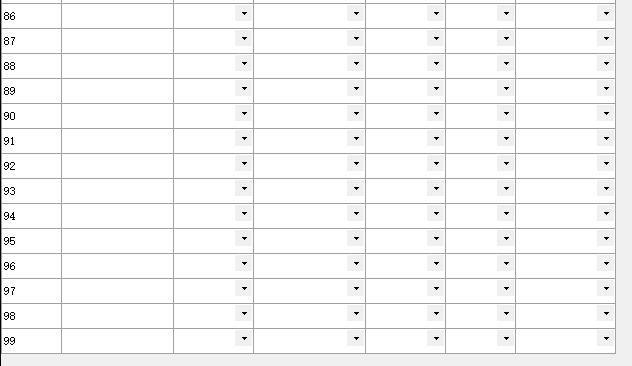 Retevis RA86 GMRS Radio Software reserved blank channels
Channels 1-22 are straight-through GMRS channels. Channels 1-7 default to low power. You can change the bandwidth and sub-tone.

Retevis RA86 GMRS Radio 1-7 channels
Channels 8-14 can only receive but not transmit, and the sub-tone is empty. Fixed narrowband, you can change the power to high or low.

Retevis RA86 GMRS Radio 8-14 channels
Channel 15-22 can change bandwidth, subtone, power; RPTR15-22 channel are repeater channels, used to connect GMRS repeaters, you can change the bandwidth, tone, power.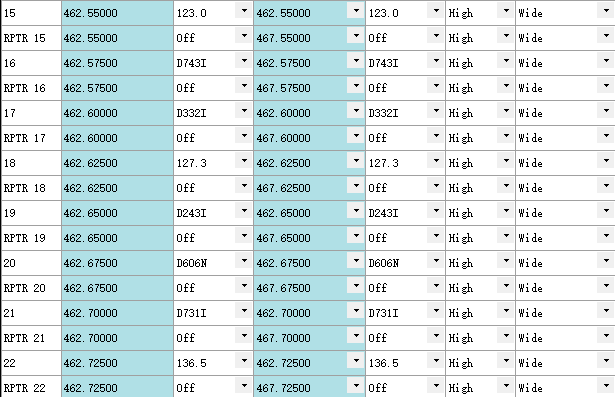 Retevis RA86 GMRS Radio 15-22 channels
The second part, the functions.
The function settings of Retevis RA86 GMRS Radio corresponds to the param part of the programming software, including a total of 12 function setting options such as VOX, tot, Mic Gain, etc. These functions can also be set on the integrated microphone, which is very convenient.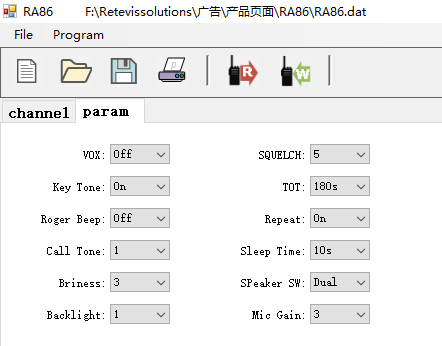 Retevis RA86 GMRS Radio function settings
For Retevis RA86 GMRS Mobile Radio's factory default 30 GMRS channels (including repeater channels), you can directly set related functions through the hand microphone. For blank channels, you need to use program software, and the combination key turns off all sub-tones, and The setting of NOAA can be done by the hand microphone.
If you want to buy Retevis RA86 GMRS mobile radio, welcome order by clicking below picture: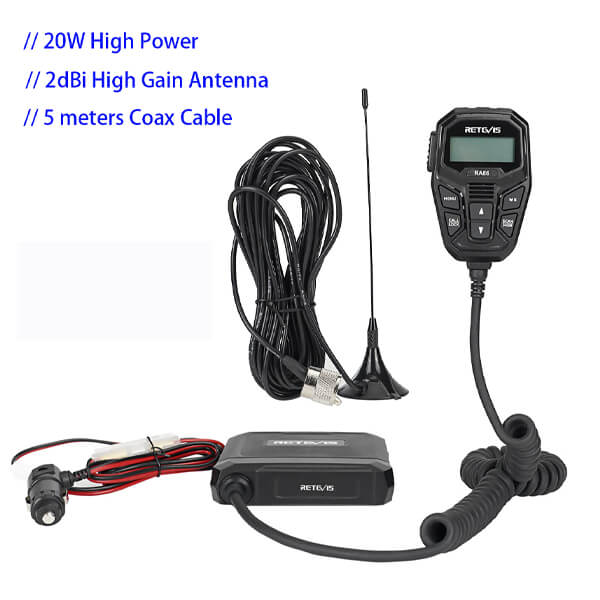 If you need help, welcome to contact us with your order ID at info@retevissolutions.com.