Thanksgiving Day 2023 is coming soon. Today I would like to recommend three Thanksgiving gifts suitable for farmers and friends!
The best gift for farmers on Thanksgiving Day 2023! --retevis radio!
First: retevis RT97 with RA86 GMRS bundle



Using retevis RT97 with RA86 GMRS bundle can extend the call distance to 25km-50km. This combination contains 1 RT97 gmrs repeater, a 6 dbi aluminum antenna or a 7.2 dbi fiberglass antenna, two RA86 20w gmrs mobile radio and two 2 dbi vehicle antennas.
Using RT97 to relay the signals of two RA86s provides ultra-long coverage, which is very suitable for vehicle work on farms or ranches.
The ideal job helps farmers achieve good results during sowing and harvesting seasons.
(During Thanksgiving and Black Friday promotions, buy this set and get a free RB26)
order link: RT97 GMRS repeater and RA86 20w NOAA gmrs mobile radio bundle
Second: RA86 and RB75 two way radio Set for Farming
This bundle contains a RA86, two RB75 and a 2dbi antenna. If the previous one is suitable for very large farms, then this package is very suitable for small and medium-sized family farms.
RA86 is a 20w gmrs mobile radio with a 2dbi antenna for easy installation. Noaa weather forecast function allows you to understand weather changes in time and make response plans in advance.
RB75 5w gmrs two way radio, 4500mAh large battery, long standby time; IP67 waterproof and dustproof, can be used normally in humid or harsh environments, and has a long life cycle. order link : RA86 and RB75 two way radio Set for Farming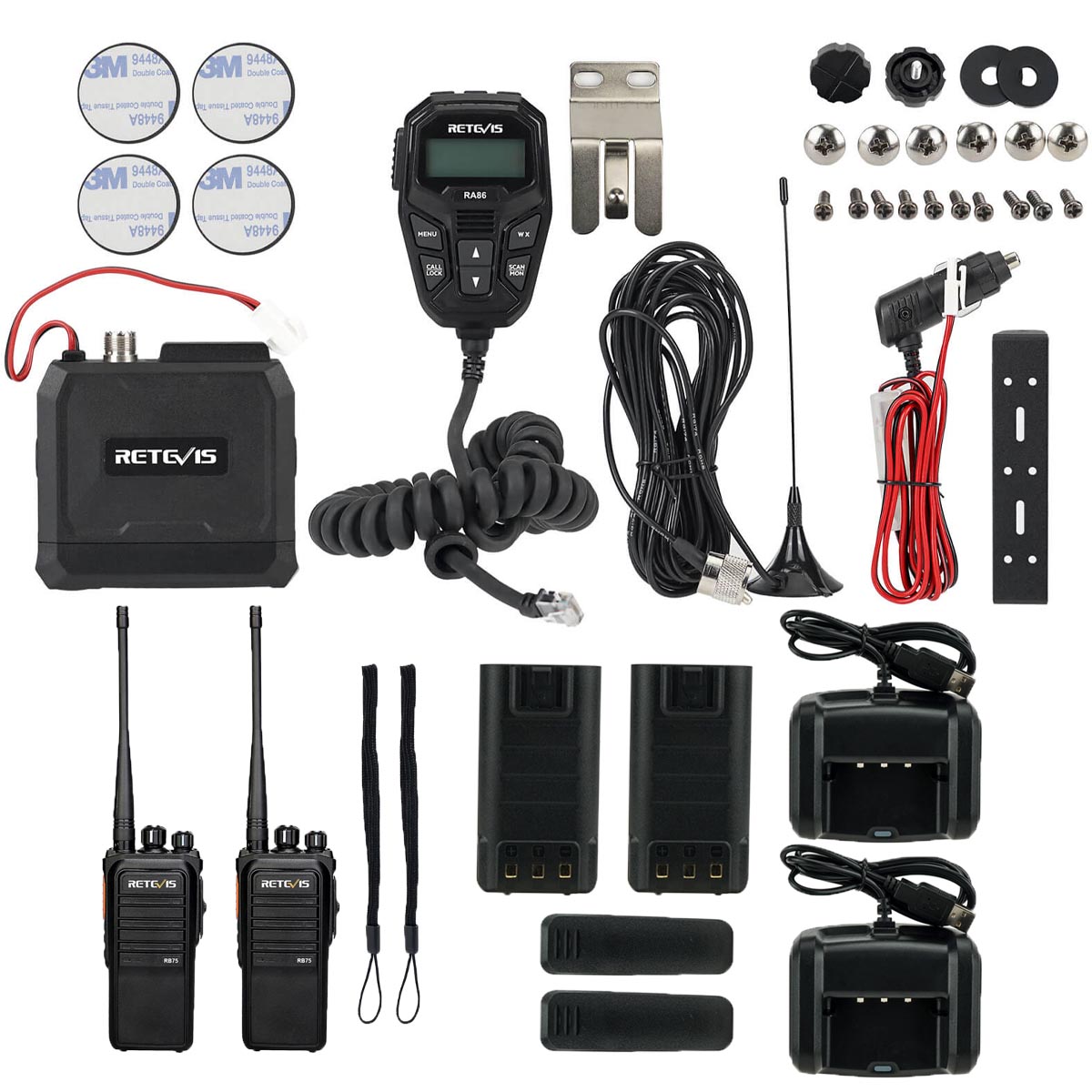 Third, orange RT29 long range UHF analog walkie-talkie



The orange RT29 uhf long-distance analog walkie-talkie is different from the ordinary black two way radios on the market. The bright orange color is very conspicuous whether it is indoors or outdoors. Even if it is dropped or forgotten, it can be found quickly.
RT29 10w high power and long distance, the longest transmission distance can reach 8km at sea level or in places with few obstacles.
It is easy to operate, sturdy and resistant to falling, and is very suitable for use on the farm.
order link: orange RT29 long range UHF walkie talkie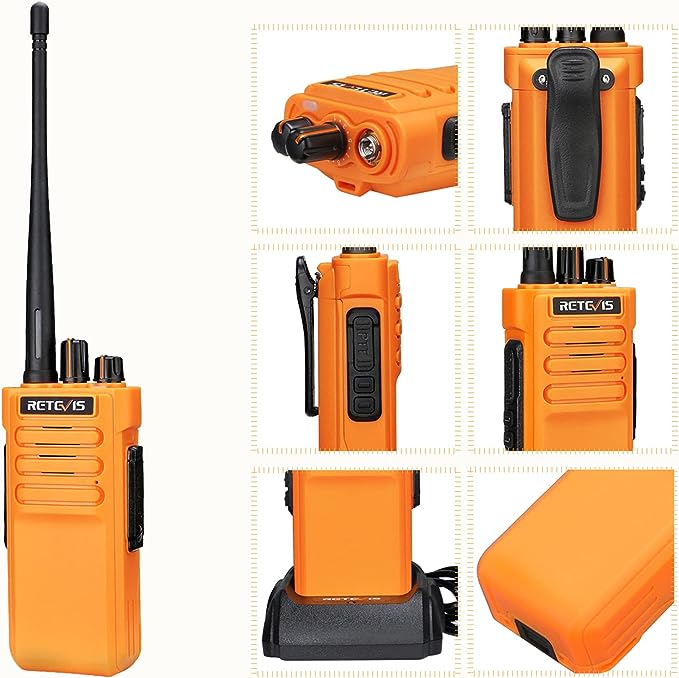 2023 Halloween and Black Friday Sale Period! All products are discounted up to 25% OFF, and free headphones are included with the purchase of 2 or more handheld walkie-talkies. More discount products are at retevissolutions!