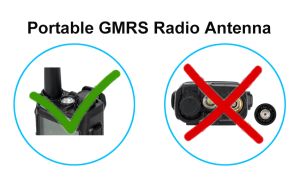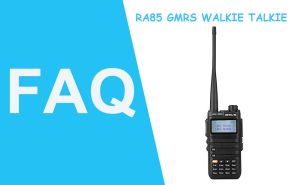 Retevis RA85 is a 5W GMRS walkie talkie with NOAA function, It has a full keyboard, plus a frequency measurement function, is very suitable for outdoor use, and connect to gmrs repeater use, you can use it to meet daily family communication, emergency communications, family outdoor activities,  gmrs ham repeater communication and other activities.  ...
Retevis RA85
,
GMRS walkie talkie
,
NOAA
,
gmrs repeater
,
outdoor walkie talkie
,
Factory default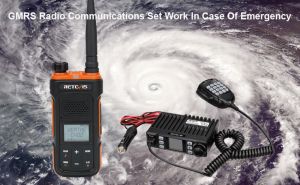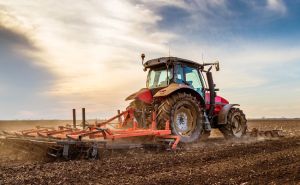 Retevis RA25 mobile GMRS radio inherits our pioneering tradition in the field of two-way radio technology and is specially designed for Fram people who operate agricultural machinery. This powerful GMRS radio is compact and powerful. The broadcast power it provides is 10 times that of traditional handheld GMRS two-way radios. ...
GMRS
,
Retevis RA25
,
Mobile GMRS radio
,
farm radio
,
agriculture radio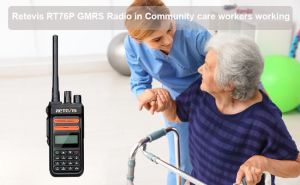 Retevis RT76P is a GMRS handheld two way radio, with FCC certifictaion, fully illegal GMRS Radio in the United States, support connect GMRS repeater, fit for Community care workers working, it will help you make the radio communication longer distance and easy. ...
Retevis RT76P
,
GMRS Radio
,
GMRS Radio in Community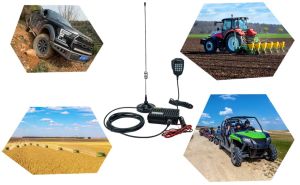 For agricultural machinery operators, there is nothing more exciting than having a cost-effective and easy-to-operate mobile radio set, which can greatly improve your farming and harvesting efficiency.The Retevis RA25 GMRS mobile radio set is your choice!  it's the most cost-effective mobile GMRS Radio on the market. And with Retevis commitment to quality, reliability, and special features, it's a GMRS device you can trust. ...
Mobile GMRS radio set
,
Cost-Effective Mobile GMRS Radio Set
,
Retevis RA25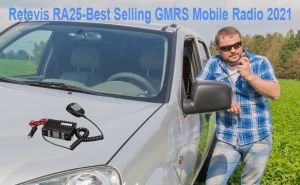 Retevis RA25 Mini mobile GMRS radio with FCC certification, Support external speakers, with functions such as scanning, monitoring, scrambling, companding, reversing, disconnection, busy lock, emergency alarm, etc. Beautiful appearance, sturdiness, durability, small size, excellent performance, Retevis RA25 Mini mobile GMRS radio is the best selling GMRS radio. ...
Mobile GMRS radio
,
best selling mobile gmrs radio
,
Retevis RA25
,
GMRS mobile radio